One of our newly appointed WaterStep ambassadors, Humphrey Muchuma, has been traveling the African continent over the last month training communities on proper health and hygiene as well as our safe water and sanitation equipment. His first stop was to a remote area in Tanzania. WaterStep staff had been trying (unsuccessfully) to virtually train a gentleman, Father Priscus, who runs an orphanage. The town he lives in is very isolated and they are rarely able to connect to the internet. Our missions team reached out to Humphrey and asked if we would travel to the community and train them on the M-100 ChlorineGenerator and the BleachMaker. Humphrey was thrilled to help.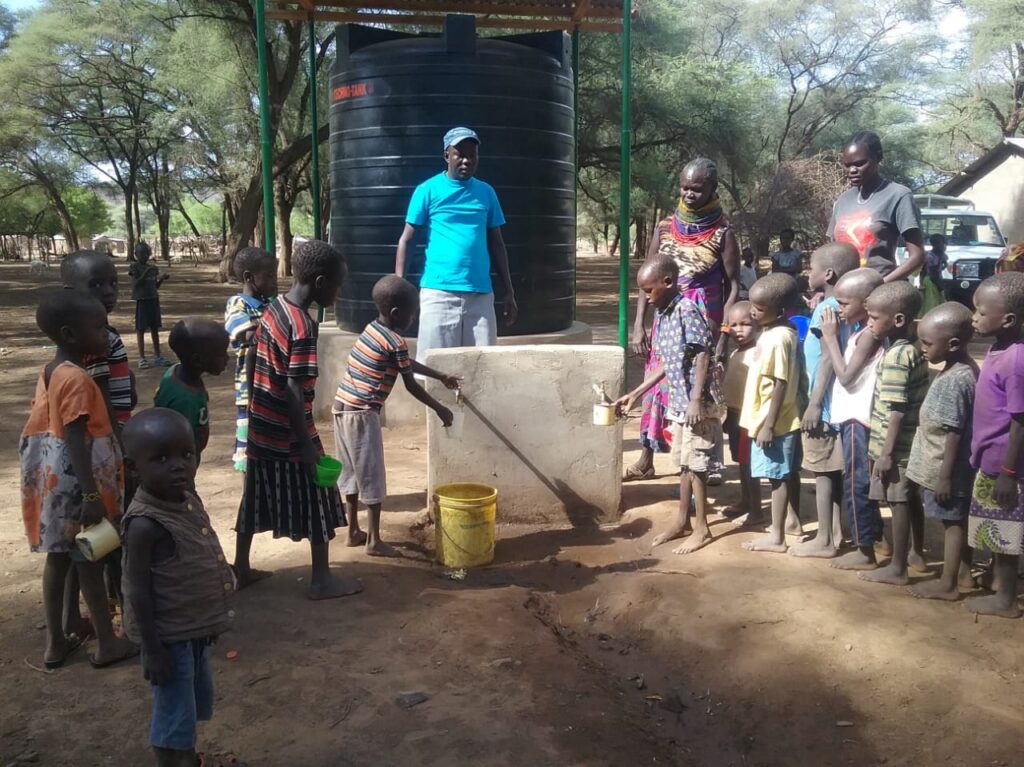 Humphrey spent three days in Tanzania with Father Priscus. A cistern was cleaned out to hold water and Humphrey was able to help them install a safe water system for the orphanage. Father Priscus put together a safe water team that will maintain the WaterStep equipment and ensure the system remains sustainable. Humphrey trained this team on the M-100 ChlorineGenerator and the BleachMaker. The children in the orphanage and those that run it were so thankful to have access to safe water!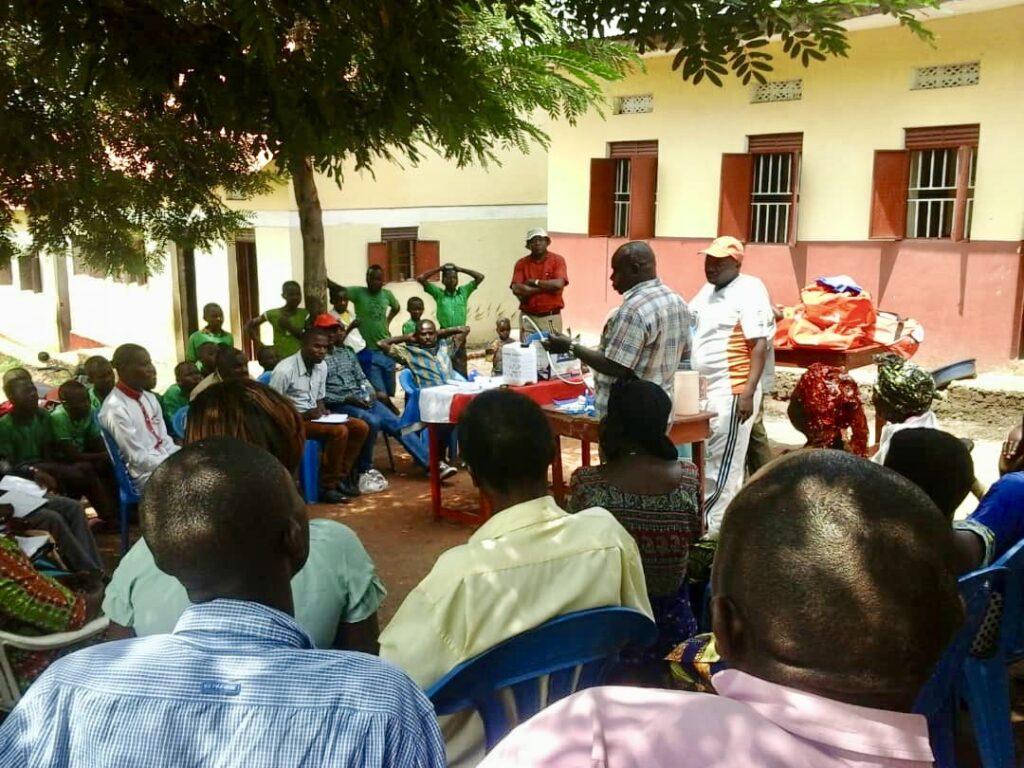 Humphrey's next stop was just over the Congolese border in Bwera, Uganda. The Democratic Republic of the Congo has been battling a disaster-level Ebola outbreak for the last several months. Unfortunately, this deadly virus carried over into Uganda when an infected family crossed the border. Humphrey traveled to Bwera to assist Bishop Tom Kizza in equipping hospitals, clinics and communities along the Ugandan border with BleachMakers. In 75 minutes, the WaterStep BleachMaker creates a gallon of bleach that exceeds the World Health Organization standards and is strong enough to kill the Ebola virus. While in Bwera, Humphrey and Bishop Kizza trained more than 120 people on basic health and hygiene as well as how to operate the BleachMaker.
The African culture is known for being warm and friendly. The Ebola virus has not only had an impact on the physical health of the community, but has also had a great impact socially. People are afraid to touch each other because they don't want to get sick. The communities Humphrey and Bishop Kizza visited had no access to soap at all. The government used to provide chlorine tablets to treat water and for disinfection, but that program is no longer available. Humphrey has been dubbed "The Hand Washing King" and he embraced the task of training these communities how to properly wash their hands and sanitize their homes. Humphrey told the staff at WaterStep's International Headquarters in Louisville that the people in these communities were so excited to have bleach and to be able to protect their families from the Ebola virus. 
Thank you Humphrey for embracing your new role as a WaterStep ambassador. Through your travels, you saved hundreds of lives with safe water and sanitation. We look forward to hearing where "The Hand Washing King" is headed next!