WaterStep responds to critical needs for safe water by evaluating and implementing solutions and teaching people to use those tools.
WaterStep saves lives with safe water by empowering communities to take care of their own long-term water needs. We believe that the best solutions to water problems are rooted in simple tools and effective training.
We also provide safe water solutions to areas impacted by disaster, arming first-responders and survivalists with the equipment and knowledge to support those in need.
Our approach is built around simplicity and sustainability, which can literally mean the difference between life and death.
GIVE FOR GOOD LOUISVILLE - THURSDAY, SEPTEMBER 13TH
Help us reach our biggest ever Give for Good goal of raising $65,000 in just 24-hours! This Thursday, September 13th, your donation to WaterStep will go even further towards saving lives with safe water. We are encouraging our supporters to make their online donations between 4pm-6pm to put us in the running to win a $1,000 bonus prize. There is an additional bonus for the first group to get donations from ALL 50 STATES, so your participation is very important if you reside outside of Kentucky! Save this link and get ready to make HISTORY with WaterStep on September 13th!
Captain's Quarters for the 6th Annual CQ Music Festival!
Please join us on Saturday, September 15 at Captain's Quarters for the 6th Annual CQ Music Festival. The fundraiser will feature performances by the Southern Sirens, Soul Circus, Radiotronic and J.D. Shelburne. 
WaterStep's work in the international WASH program is changing lives.
Water & Well Repair
Community members learn how to use appropriate water solutions for their unique problems. Whether it is treating their existing water, repairing a broken well, or transporting and containing water. WaterStep believes that the community needs to take ownership of their own water supply.
Sanitation
Teaching about proper disposal of waste and the use of disinfectant in homes, clinics and feeding centers can reduce the cases of diarrhea by 32%. Proper sanitation is one of the largest problems the world faces today. Simple steps with simple solutions is a great place to begin to tackle the problem.
Hygiene Education
Every water project is paired with Health Education. Teaching about hand washing, disease transmission and the importance of staying hydrated are a few of the many lessons. Fun and interactive ways of teaching Health Education make a lasting impression and can improve the health of a community by 45%.
WaterStep manufactures and provides products that make water safe to drink.  They're available for sale to mission teams, humanitarians, disaster relief agencies, and survivalists.  All proceeds support WaterStep's mission to save lives with safe water.
Through the generous funding of WaterStep donors and volunteers, we can offer solutions for water treatment, health education, hand pump repair, and hand well drilling at no cost to developing countries worldwide.
Browse safe water solutions for your water project at the Water Products for Good store.
people worldwide lack access to safe, clean water
of all diseases worldwide are caused by contaminated water
people die every year from water-related diseases
SHOES FOR WATER
Help save lives by donating your used shoes or hosting a shoe drive.
Training
Attend a training session for water chlorination, health education or well repair.
WaterStep Products
View the products that Waterstep manufactures that make water safe to drink.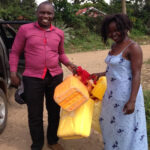 Emmanuel Olupot
Don't you just love it when children lead the way? That is the back story for Emmanuel Olupot, whose family lives in Uganda. Emmanuel's twelve-year-old daughter has a pen pal in the US. In the midst of their correspondence she mentioned that people were sick all the time in her community and she wished she could help them. Being an encouraging father Emmanuel began to make plans for the soon to be water project, really not expecting the impact it would have on his community.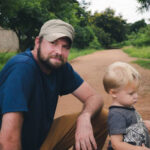 Jordan Maiden
Jordan Maiden has volunteered with WaterStep for over five years. Recently, Jordan and family traveled to Mchinji, Malawi with a friend on the campaign trail. Water became the topic and Jordan contacted WaterStep for additional equipment. Safe water, Health Education and bleach disinfectant are now available to this remote village. Making a difference in people's lives, but most importantly the children of this community know that there is hope for healthy future.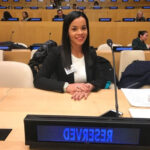 Dr. Cindy M. Figueroa
Meet Cindy, we are so glad we did! In the depths of chaos, you often find a gem. That's what happened when WaterStep responded to Puerto Rico's cry for help following Hurricane Maria. With no electricity, road closures and all communications compromised, it was not an easy task to communicate to leadership about the equipment and training. The team would need to travel to the outlying communities. For days, Cindy helped direct the team to these locations.