Lucy Westlake currently holds the world record as the youngest female to climb the highest mountain in each of the lower 48 states. She set this record at the age of 12. That alone makes her a pretty amazing young lady! In addition to mountain climbing, Lucy also has a passion for the 748,000,000 people around the world who are living without access to safe drinking water. Lucy and her family have been a part of WaterStep Nation for years and Lucy and her father, Rodney, take a WaterStep flag to each new peak they climb. Their goal is to spread awareness and raise funds for the global water crisis. 
When Lucy was just two years old, she received a letter from the child that had received her Operation Christmas Child Shoebox. The girl's name is Faith and she and Lucy are the same age. Faith lives in a village in Uganda and as the girls grew, they formed a pen pal relationship. The families got to know each other through these letters and it became clear to the Westlakes that Faith's family was in desperate need of safe water. Living in the US, it was difficult for Lucy to comprehend not having access to safe drinking water. She and her parents talked and decided they were not going to stand by and watch this community suffer. They were going to do what they could to make a difference for Faith, her family and the others in her village.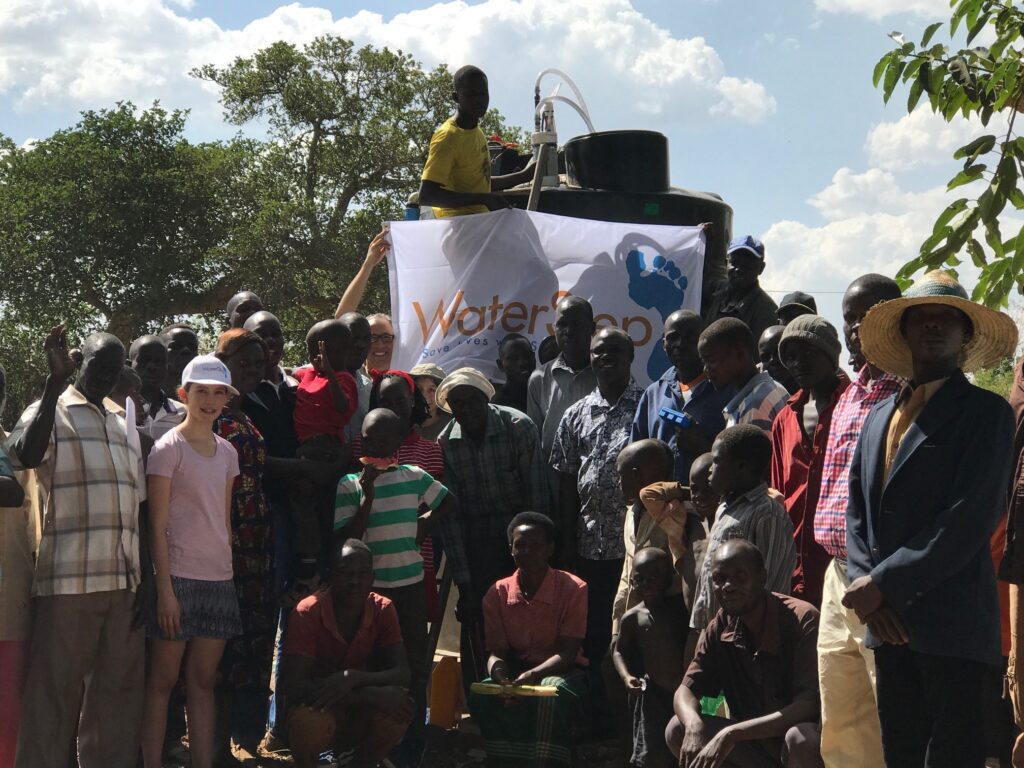 The Westlake family came to WaterStep and got trained on our safe water equipment. In January, 2017, they traveled to Central Uganda to visit Faith and her family and to help her community gain access to safe water. The villagers knew the Westlakes were on the way and they met several times prior to their arrival to appoint four leaders to be in charge of the water for the community. Upon arrival, the Westlakes worked with these leaders and spent two days installing and educating the team on the M-100 ChlorineGenerator. This sustainable system now provides 3,000 people in Faith's community with safe water every day. And the Westlake's didn't stop there. They also trained Faith's father, Emmanuel, on the safe water equipment. Emmanuel is now a WaterStep field consultant and has completed 14 projects around his community that currently provide safe water to more than 30,000 people.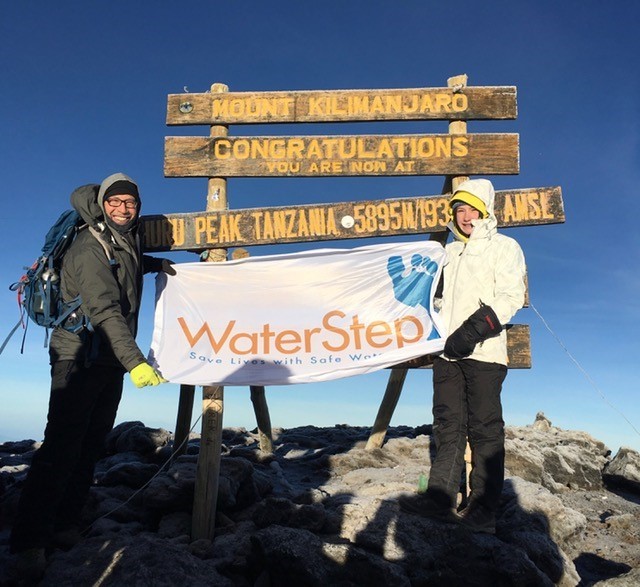 Lucy's goal was to stand on top of all 50 US state high points, but there was one mountain left to climb before reaching this goal: Alaska's Denali. Denali is one of the most difficult mountains in the world to climb. After endless research, the Westlakes found a guide who would be willing to take Rodney and Lucy up Denali. However, there was one prerequisite. Lucy had to first climb a mountain over 19,000 feet to see if her body could acclimate and handle the altitude. Lucky for her, Mount Kilimanjaro, an accessible 19,314 foot mountain, was only a days drive from Faith's village in Uganda. So after saving lives with safe water in Faith's community, Rodney and Lucy carried their WaterStep flag to the peak of Mount Kilimanjaro where Lucy proved she could handle climbing over 19,000 feet!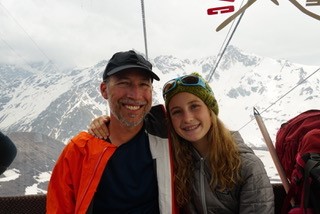 Two years have gone by since Lucy visited Faith's Ugandan village and climbed Mount Kilimanjaro, but her passions for WaterStep and mountain climbing are still driving Lucy. Today, she and her father begin their climb up Mount Elbrus, Europe's highest mountain. She will once again be carrying her WaterStep flag to the top to bring awareness and raise money for the global water crisis. Lucy climbs with the hope and dream that she can make a difference in lowering the statistics of the 3,400,000+ people who die every year from waterborne illnesses. 
Lucy – all of us at WaterStep think you are simply amazing. We are cheering you on from our Louisville headquarters and look forward to celebrating with you when you reach the peak and plant your WaterStep flag. Thanks for being a part of WaterStep Nation!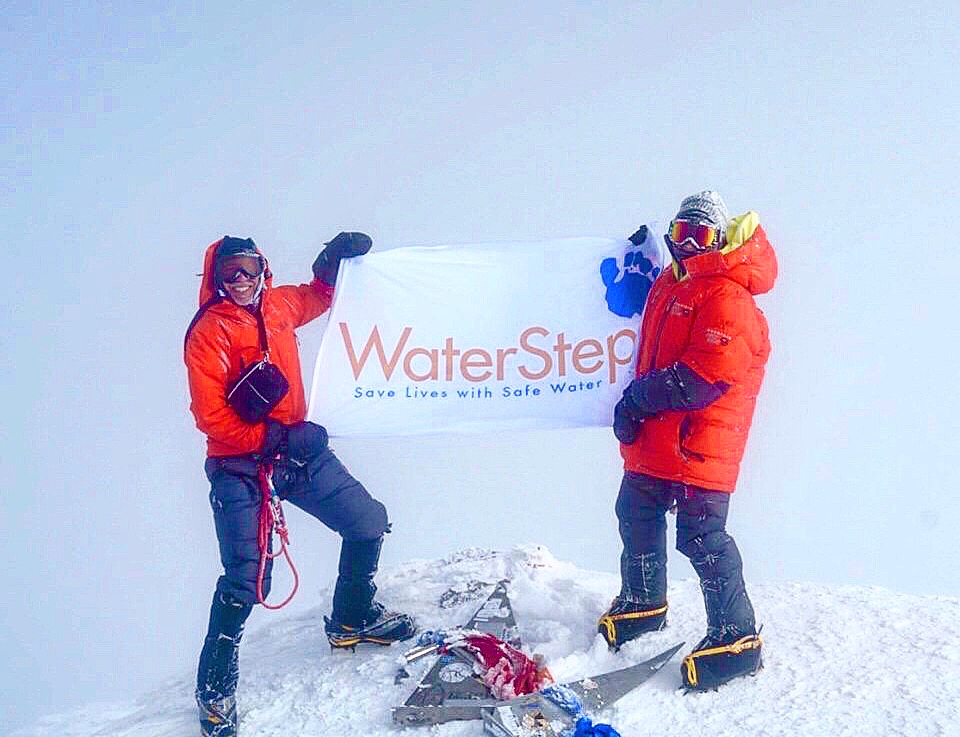 On June 6th, 2019, Lucy and Rodney Westlake reached the peak of Mount Elbrus, the tallest mountain in Europe. The temperature was 10 degrees and the wind was blowing sleeting snow in whiteout conditions. The father daughter team persevered and made it to the summit where they proudly planted their WaterStep flag. Way to go Lucy and Rodney!!!