WaterStep was honored to once again partner with SkillsUSA's Welding Competition at their annual conference held in Louisville this summer. Participating teams spent three days welding metal shoe receptacles for WaterStep. They are larger and more durable than our standard shoe collection boxes, and will be a tremendous help once placed at some of our busier drop-off sites. 
SkillsUSA is a national membership association serving high school, college and middle school students who are preparing for careers in trade. Their conference brought over 18,000 people to Louisville last month. The mission of SkillsUSA is to empower its members to become world-class workers, leaders and resonsible American citizens.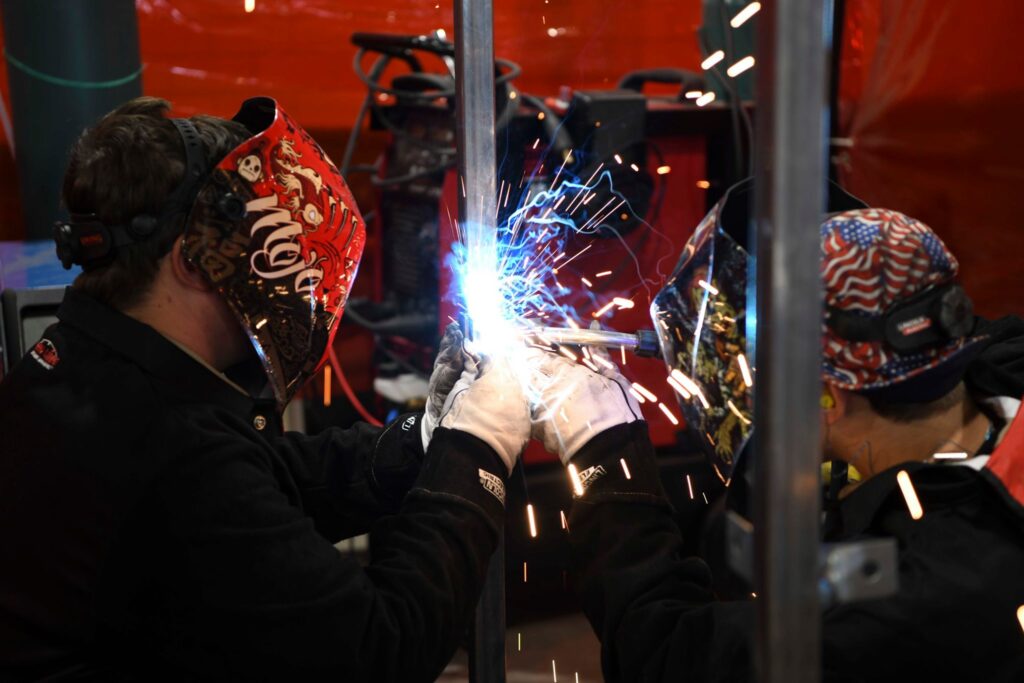 Dan Quiter II, from The Raymond Corporation, headed up the Welding Competition at the conference. He said, "The SkillsUSA Welding Fabrication Committee selects fabrication projects that will support a humanitarian cause. This year, teams built donation boxes for WaterStep to help expand their reach with sneaker collection which will ultimately support their safe water mission. It's been wonderful working with WaterStep's passionate staff to support an amazing cause. Competitors and their advisors have really liked supporting a greater cause and the idea that they were advancing WaterStep's mission. Several are now planning their own sneaker drive in their home town."
WaterStep is grateful to be the beneficiary of this amazing work. A special thank you to all the organizations and individuals who made this project happen:
Olympic Steel, American Welding Society, H.A. Guden, The Raymond Corp, Lincoln Electric and Miller Electric, Hypertherm, Matheson Gas, Metabo, Harris, Airgas, TDI, Caterpillar, Sheet Metal Workers, International Training Institute, Iron Workers Local 70, Fronius, and Chance Pollo.
Thanks for being a part of WaterStep Nation!