We are excited to share a great article out of Silver City, New Mexico written by Geoffrey Plant of the Silver City Press:
WaterStep is a nonprofit based in Louisville, Ky., whose main mission is delivering clean water to underdeveloped countries — but thanks to a local connection, two Grant County nonprofits are benefiting from the company's vision for sanitary conditions during the COVID-19 pandemic. 
WaterStep originally developed the BleachMaker to help communities in Africa fight Ebola, "but now they've been donating and selling it to various organizations — and prisons — in Kentucky, where they're based," explained Vanessa Wilson, daughter of Silver City doctor John S. Wilson, who died suddenly last September.
Vanessa and her adult son, Brandon, now live in New York City, but Brandon is the special projects consultant for WaterStep, and the two wanted to support the community they grew up in. So, last week, Brandon oversaw the donation of two BleachMaker systems to El Refugio women's shelter and the High Desert Humane Society Animal Shelter. The easy-to-use system allows the two critical community organizations to produce their own bleach, and at a fraction of the cost of store-bought bleach — something that is especially handy during the COVID-19 pandemic.
"It's not that expensive, but we've had folks from the community bringing us [containers of] bleach. The stores limit it to buying one bottle at a time right now," said Gigi Shoaf, Animal Shelter administrator. 
Brandon said Dr. Wilson was like a father to him growing up.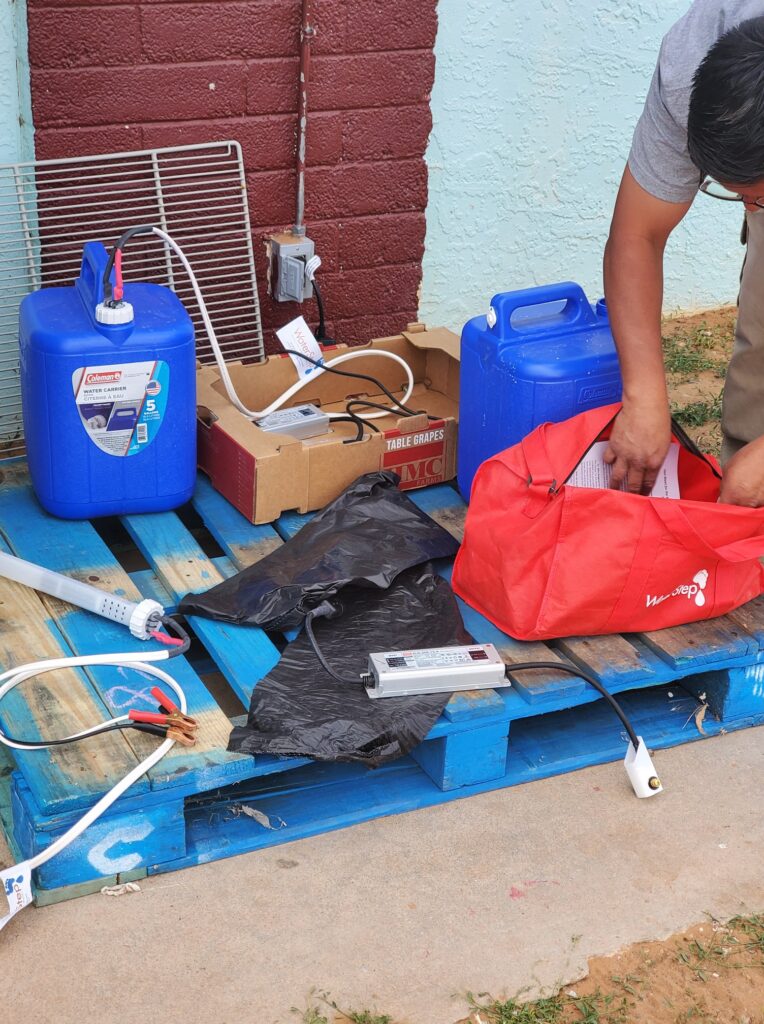 "He was the father figure in my life," Brandon said. "After his death, I felt like he saw me graduate college in May, and after that he felt like he didn't need to be there for me anymore. His last present to me, before he died, was a pair of running shoes."
That final gift to his grandson, who had just graduated with a degree in economics and education from the University of Scranton, will ring true with many Silver City residents who knew the general surgeon and family doctor as "the running doctor." Dr. Wilson could be seen for decades religiously running through the town's streets until just before his death.
But what is a BleachMaker?
"You take a cup and a half of salt, pour it into a gallon of water, then shake it to dissolve the salt," Brandon explained. Using either a car battery or a household outlet, Brandon demonstrated to the High Desert Humane Society last week how to power up a cathode and stick it into the solution for about an hour. Voila: Table salt becomes chlorine.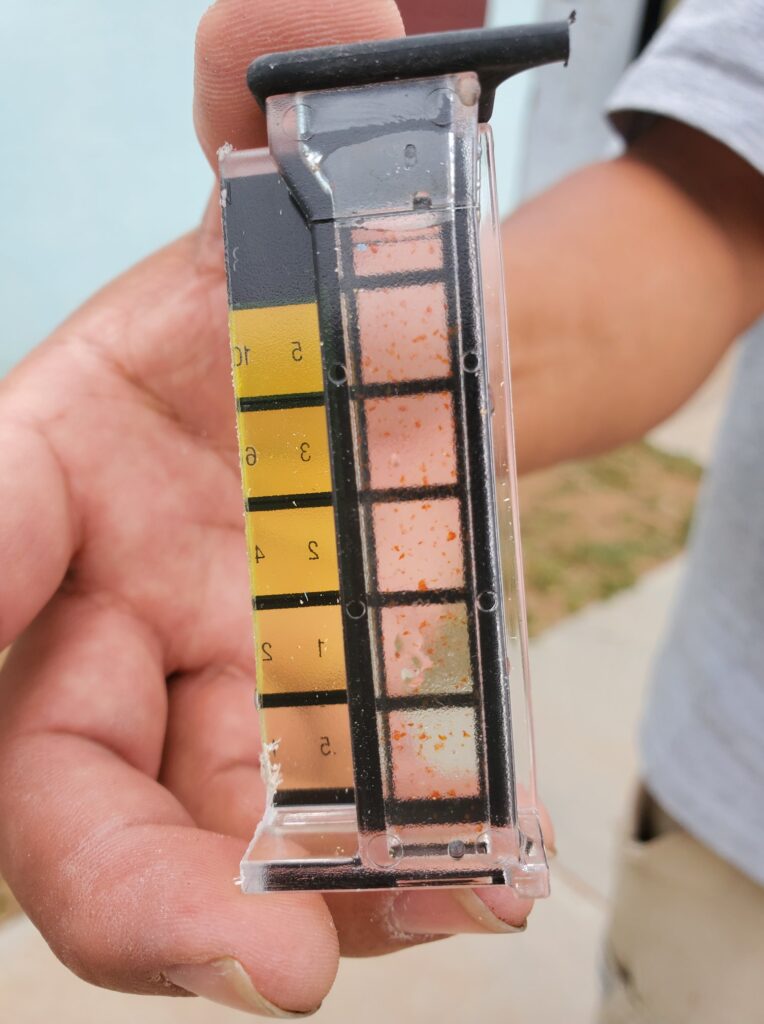 Brandon left a duffel bag kit at both the Animal Shelter and El Refugio, which will allow the organizations to make their own bleach, a gallon at a time, for a decade or more. 
"Me, coming doing this, and going up to Navajo Nation, is like me continuing my grandfather's work," Brandon said. "He came to Silver City to help people, and he loved his patients. He wanted his patients to be happy. My motivation is that I've been given so much in life. If so many people had the chances that I had — they'd go so far in life. My grandfather was a big believer in education. That's why I joined WaterStep. If people can get the tools they need, and be self-reliant, they don't need to go to Walmart. They know how to fix it, and have basic necessities. It's just  a question of giving them the tools."
More information about WaterStep can be found at waterstep.org.
—GEOFFREY PLANT