Prior to the onset of the COVID-19 pandemic, WaterStep field consultants were busy training communities in Kenya on proper health and sanitation. Raphael Wanjala (pictured below, far right,) who began the WaterStep movement in Africa, organized multiple teams in January and February which traveled around the country and educated people on how to properly wash their hands and sanitize their homes and clothing.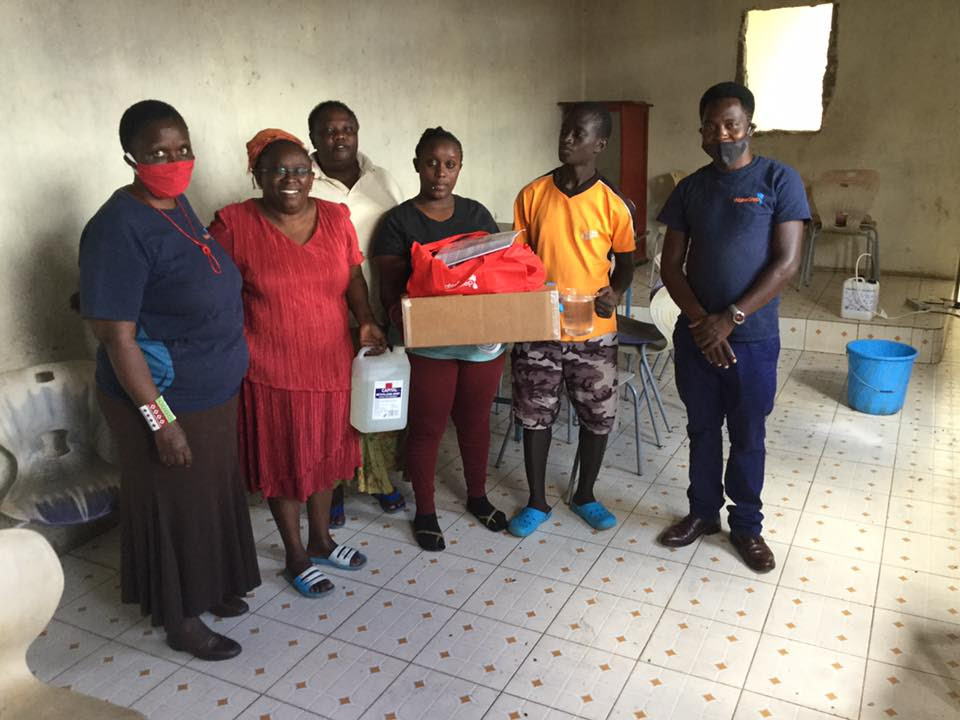 Once the pandemic hit Africa, those trained communities were much better prepared to fight it and they were also able to educate others, causing a multiplier effect to ripple throughout the country. There are currently several teams traveling throughout Kenya, teaching and training people in the fight against COVID-19. WaterStep Founder and CEO, 
Mark
Hogg
, said to Raphael, "You have built a foundation and now you can launch more from it. People in these communities now understand the power of these tools and education."
After the onset of COVID-19, Raphael and his teams expanded their efforts and began making and distributing bleach, in addition to teaching health and hygiene. Pictured above are the new, larger capacity BleachMakers. One of these will make 20 liters of bleach overnight. When Raphael gets up in the morning, he has 60 liters of bleach to distribute to people who need it.
Raphael said the only time he gets frustrated is when he can not reach a certain area. He said, "I have fallen in love with the Massai people (a Massai boy is pictured above.) They are so welcoming, but they have some of the toughest terrain you will find. We struggle to get to them in the middle of nowhere, but it's all worth it." If you would like to read more about the Massai, check out this 
blog post
.
Thank you, Raphael, and the rest of the hard-working team in Kenya for representing WaterStep so well and loving your neighbors by doing everything in your power to keep their communities healthy. You all are an integral part of WaterStep Nation!