Like ripples on a lake, we are seeing the knowledge and excitement of WaterStep's life-saving work continue to spread and grow in the countries we serve. In Kenya, WaterStep has become a household name and communities are seeing the transformative benefits of drinking safe water and utilizing proper health and hygiene practices. Children are no longer suffering from waterborne illness and are able to attend school in a clean environment.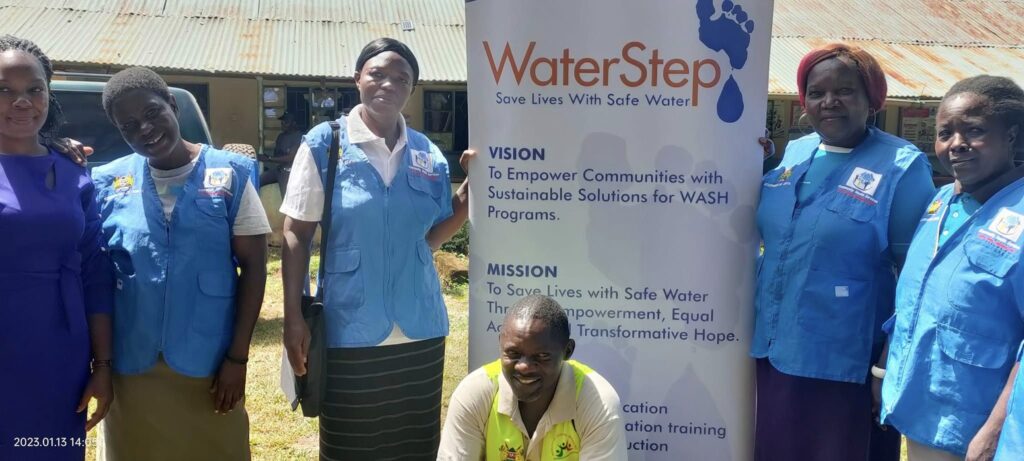 Kenyan WaterStep Ambassador Raphael Wanjala travels around the country with his team conducting WASH (water, sanitation and health) trainings utilizing WaterStep curriculum and equipment. He recently told us that the demand for safe water and disinfection tools is as high as he has ever seen it. Like ripples, word about the positive outcomes communities are experiencing after implementing WaterStep's program is spreading quickly. Raphael said sometimes people show up to a training that aren't part of the group because they heard about WaterStep's work and want to see it first-hand.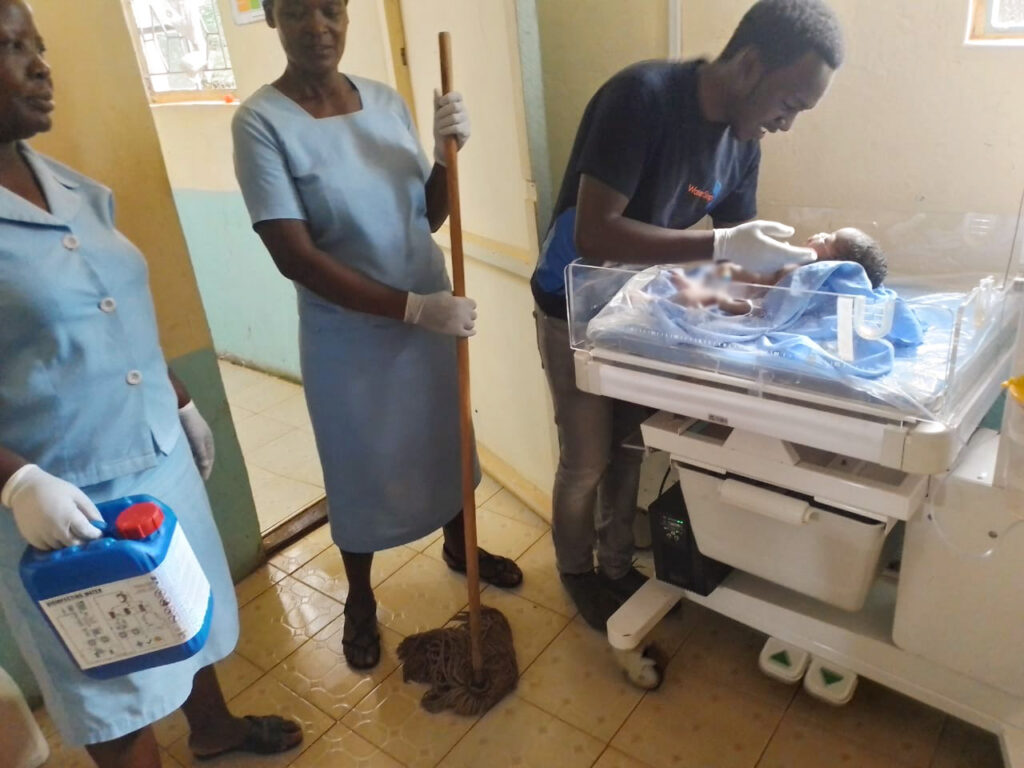 At one of these recent trainings in Kakamega County, Kenya, a mother showed up at the clinic in active labor. Ian Ndei (pictured above), a member of Raphael's team, is finishing medical school and rushed to help as the mother was in distress with very high blood pressure. He successfully delivered the baby and administered first aid to mother and baby both as they waited for the ambulance to arrive. WaterStep's BleachMaker was utilized for handwashing and to sanitize surfaces before and after the birth. Through Ian's actions and a clean and sterile environment, two lives were saved and the new baby is now thriving. 
2023 is proving to be an exciting year already! The ripples will continue as we reach more and more communities with our safe water and disinfection solutions. Thank YOU for being a part of WaterStep Nation!