January 12, 2023, marks the 13 year anniversary of the catastrophic 7.0 earthquake that devastated Haiti.
"With approximately 3 million people affected, this earthquake was the most devastating natural disaster ever experienced in Haiti, the poorest country in the Western Hemisphere. Roughly 250,000 lives were lost and 300,000 people were injured. About 1.5 million individuals were forced to live in makeshift internally displaced person camps. As a result, the country faced the greatest humanitarian need in its history." – World Vision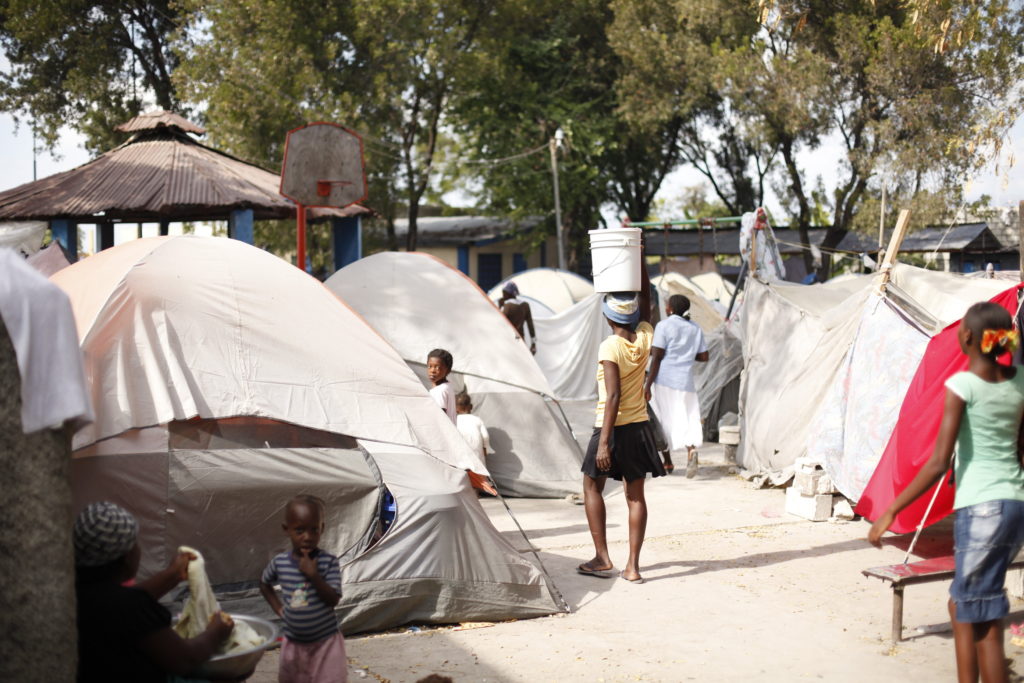 Louisville, our compassionate city, stepped up in a big way so that WaterStep was able to respond to this disaster and bring safe water and sanitation to the people of Haiti when they needed it most. Claudia Daniels, WaterStep's Director of International Partners and Missions, said, "Water is the first thing that needs to be restored, and WaterStep does it in a way that gives back to the community for years to come, instead of draining them of immediate resources in the midst of a disaster."
WaterStep teams installed 55 M-100 ChlorineGenerators in communities throughout Haiti. Using a 12-volt car battery and salt, this simple piece of equipment safely produces chlorine gas that is injected into the water to kill waterborne pathogens. One M-100 ChlorineGenerator can make up to 10,000 gallons of water safe each day and is fully sustainable.
In addition to installing water projects while the team was in Haiti, they also repaired hand pumps. Many communities in Haiti use a well as their primary water source. With almost constant daily use, the hand pumps for these wells break every 18-24 months. While repairing the pumps, the team also trained community members on how to fix them (such as Jean Desrosiers, pictured above right). Our work in Haiti continues today. Desrosiers is still repairing hand pumps as well as training others in hand pump repair.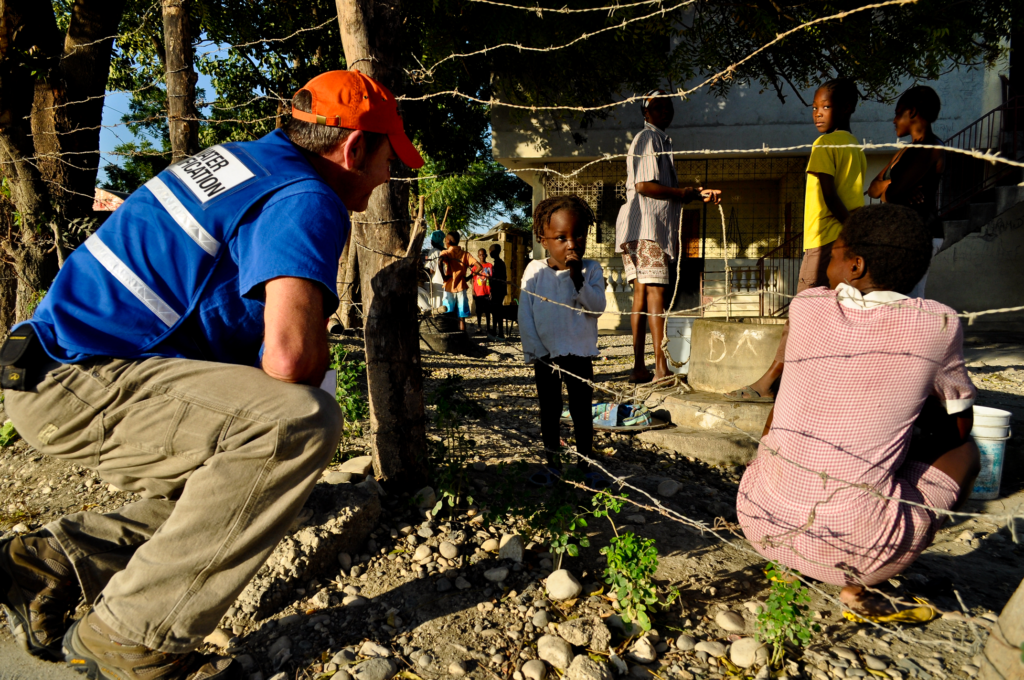 The beautiful people of Haiti hold a special place in our hearts. WaterStep Founder and CEO, Mark Hogg, said, "WaterStep Haitian team members were champions those months, even amidst the tragic loss of family and friends. Thirteen years later, thousands of lives around the world have been impacted by their courage and the lessons we learned together."  
Thank you, WaterStep Nation, for your support of our life-saving work. Our response to the Haiti earthquake was made possible through a wide network of friends, volunteers, donors and community partners. We are honored to work alongside you saving lives with safe water.