Contaminated river water used to be the main water source for nearly 600 people in Loja, Ecuador, but now these residents have access to clean water in the convenience of their own homes.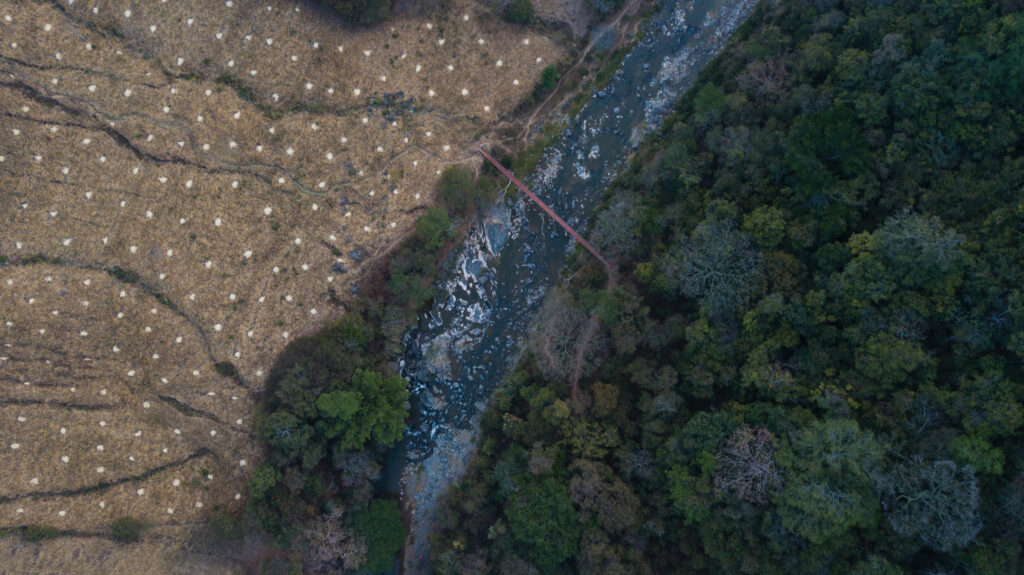 The Quinara River weaves through the mountains around Loja. Many residents must traverse the rugged terrain access contaminated drinking water from the river.
This was made possible by a yearlong collaborative project between a local organization in Ecuador, FEPP,and WaterStep, making it one of WaterStep's largest infrastructure projects to date.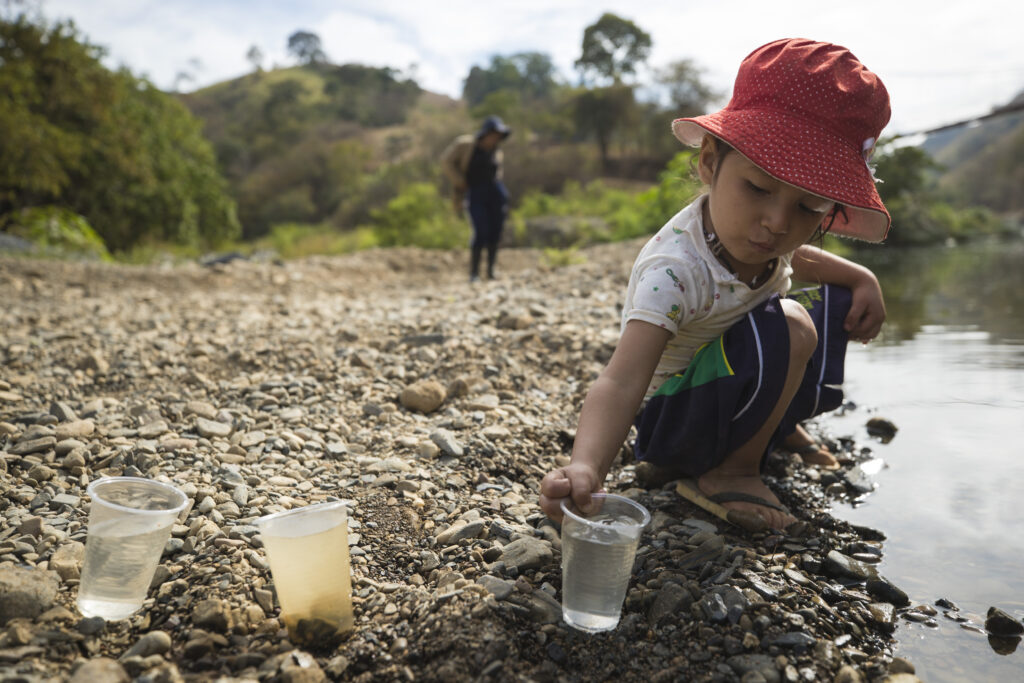 The water this child is collecting is full of disease and parasites. The residents know the problem , but, the water available to the nearby town is unavailable to the rural areas.
For five subsistence farmland communities in Loja, what used to require multiple trips a day to the river is now simplified by a self-sufficient water system. Located six miles away in the mountains, the system includes a spring box, two 5,280 gallon tanks and one WaterStep M-100 Chlorine Generator.
One of the largest infrastructures projects for WaterStep, this system supplies water to 115 families.[
The spring box collects groundwater from a natural spring, which is then transferred to two holding tanks. From there, the M-100 produces chlorine gas that kills waterborne pathogens so that it's safe for drinking, cooking and cleaning. That water then travels through six miles of PVC pipe connecting directly to family households.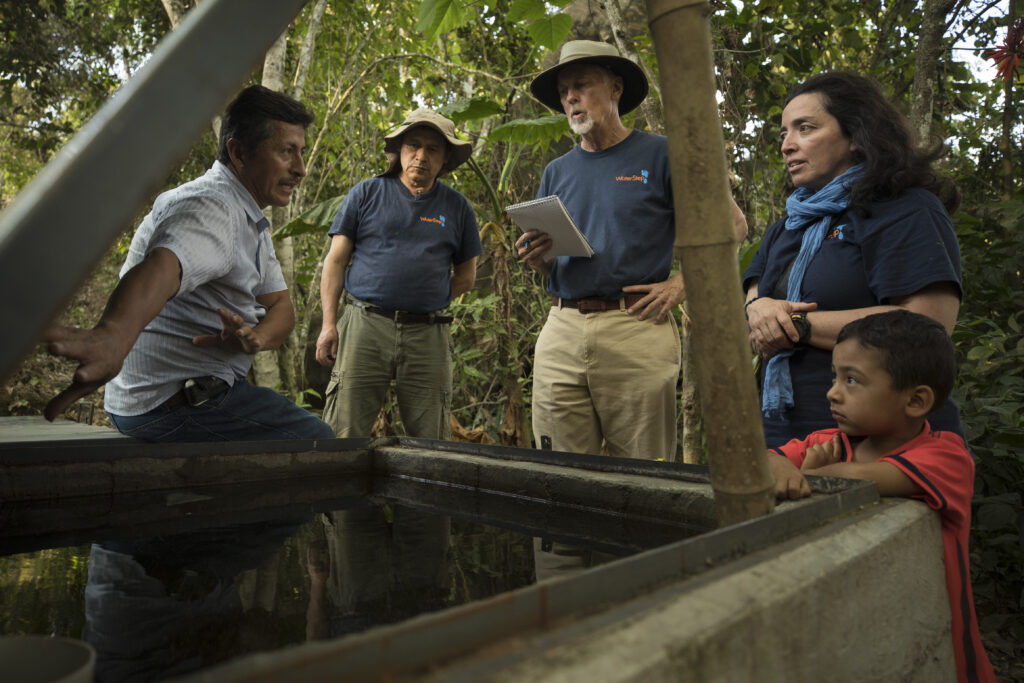 WaterStep staff and volunteers worked with local engineers to help determine the best way to employ the M100 Chlorine Generator.
The result is a long-term solution to a life-threatening problem in their community. Residents now have a water meter and pay a $3 monthly water bill for about 4,000 gallons of safe water. No more tedious trips to the river, and no more potential risks for diarrheal diseases, parasitic infections or flu-like symptoms from drinking contaminated water.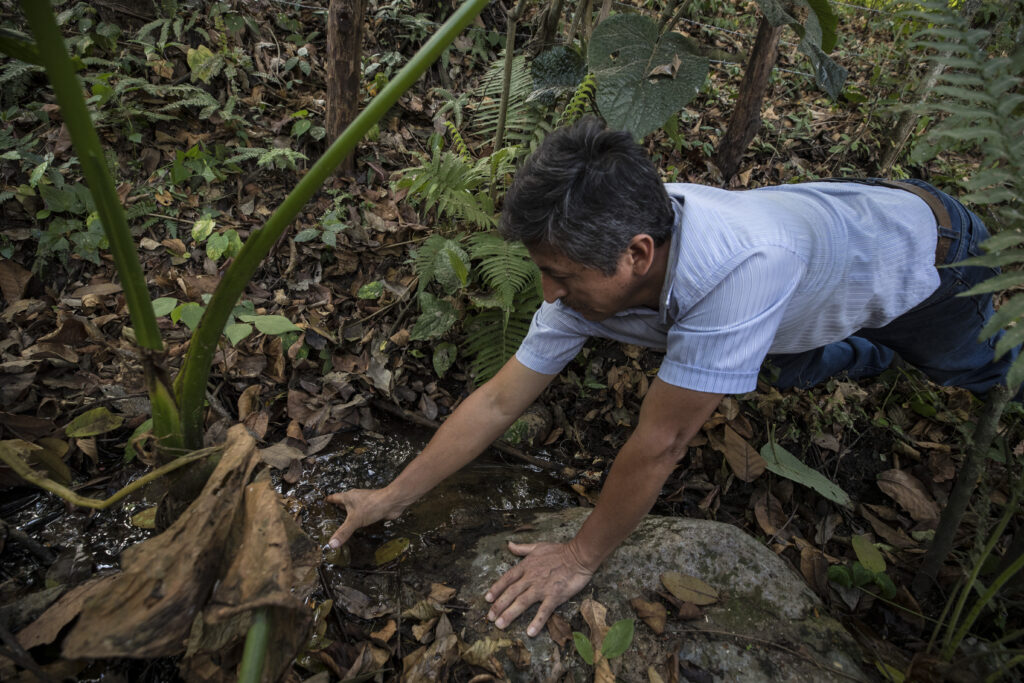 The pipes for the system navigate the jungle using gravity to fill the two store tanks from the spring-box.
Jorge Cuenca, coordinator of FEPP Loja, created the project after he noticed WaterStep's disaster relief work in Ecuador. He saw a need to bring this technology into other areas that lacked a safe water supply.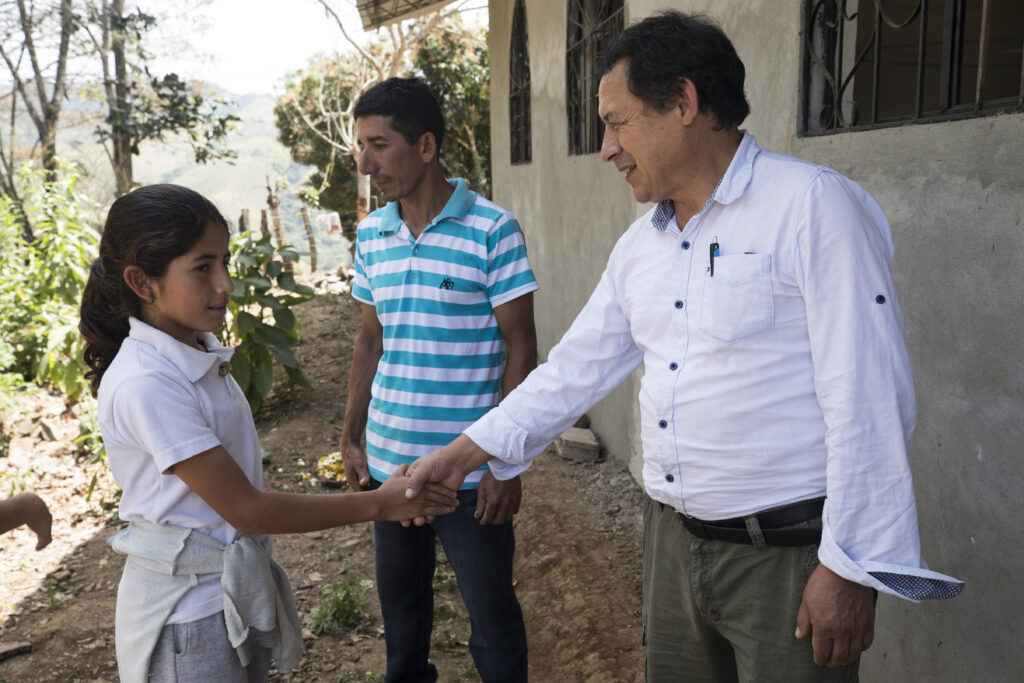 Jorge is a great friend to WaterStep and has worked hard to bring safe water to the people of Ecuador. You can learn more about Jorge's story in the videos at the end of this post.
The project turned into a community collaboration from there. Local engineers Atilio Prado Sanchez and Diego Escalera designed the system, while residents volunteered time and labor for its construction. The labor process took a total of four months to complete. Local resident Nelson Granda now supervises the system to ensure its efficiency and maintenance.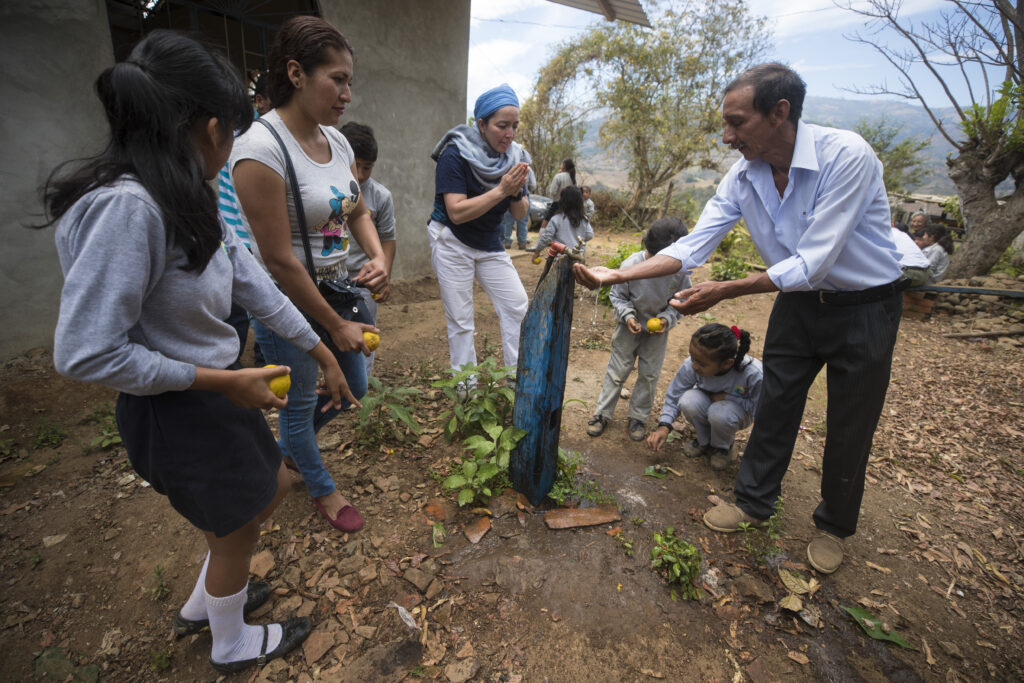 WaterStep Ecuador's Rosa Linda is shown here teaching local children how to wash fruit for safe consumption.
After its completion, the community gathered to celebrate a project that not only made life easier but also saved lives. It was a night filled with gratitude, including an appearance from the Puyango mayor and a speech from a local teacher, explaining the impact the project had on the community.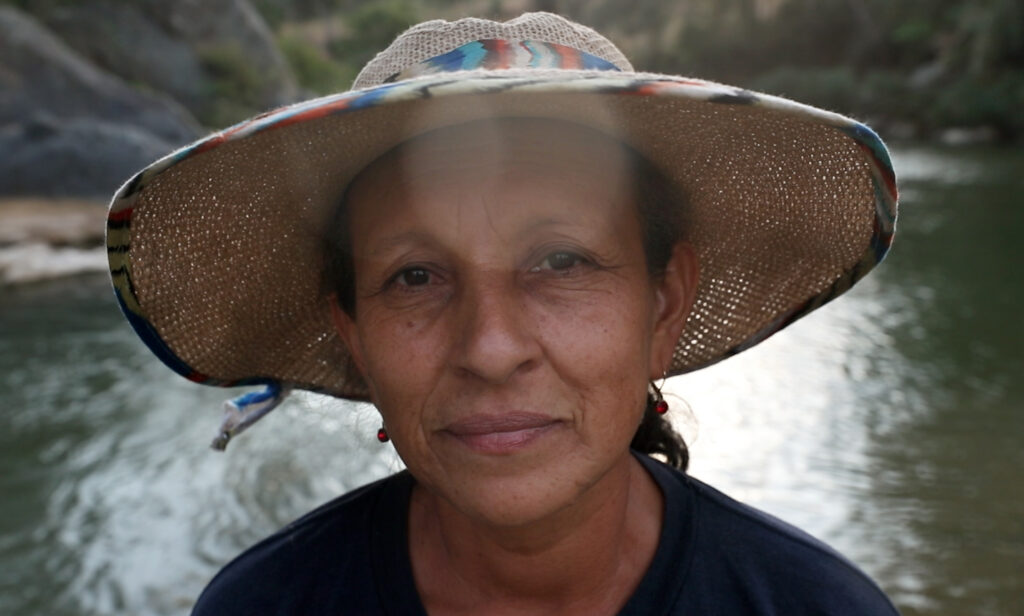 Blanca once had to traverse the treacherous mountain passes everyday with a mule to access water at the river. Now she has access to safe water at her home. You can learn more about Blanca's story in the videos at the end of this post.
This was the first time the WaterStep M-100 has been used in plumbing infrastructure of this magnitude, but it won't be the last. Due to the success of this project, a next phase is in the works — this time building three more systems to serve 2,000 more people in Loja.
WaterStep Ecuador's Rosa Linda spends a lot of time working with local communities.
To donate to WaterStep projects, visit our donation page to give the gift of safe water to those in need. Together, we can save lives with safe water.