It was a simple greeting from a six-year-old in a McDonald's that led to a heartwarming sense of community in the town of Atkinson, North Carolina.
On September 23, a five-person team from WaterStep set out on a relief mission to North Carolina in response to Hurricane Florence's devastation. Making the mission possible was a $25,000 donation from GE Appliances.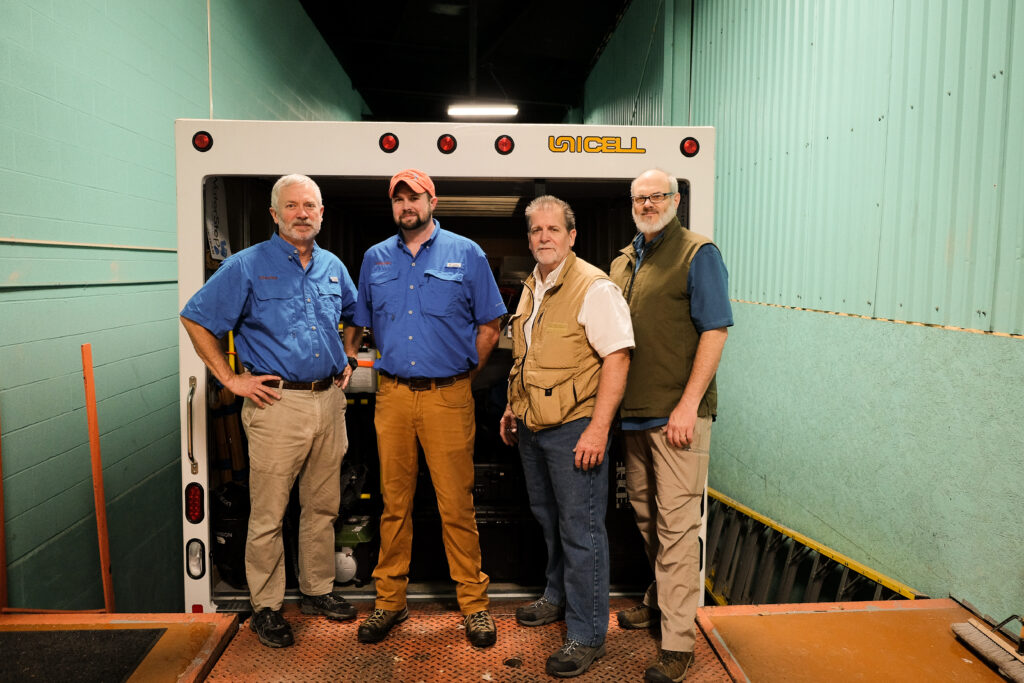 The WaterStep team from left to right: Lynn Smith, Jordan Maiden, Kurtis Daniels, and Mark Hogg.[/caption]
The team, including Mark Hogg, Jordan Maiden, Lynn Smith, Kurtis Daniels and photographer Jerry McBroom, packed water systems to provide safe water and disinfectant for those in a time of need.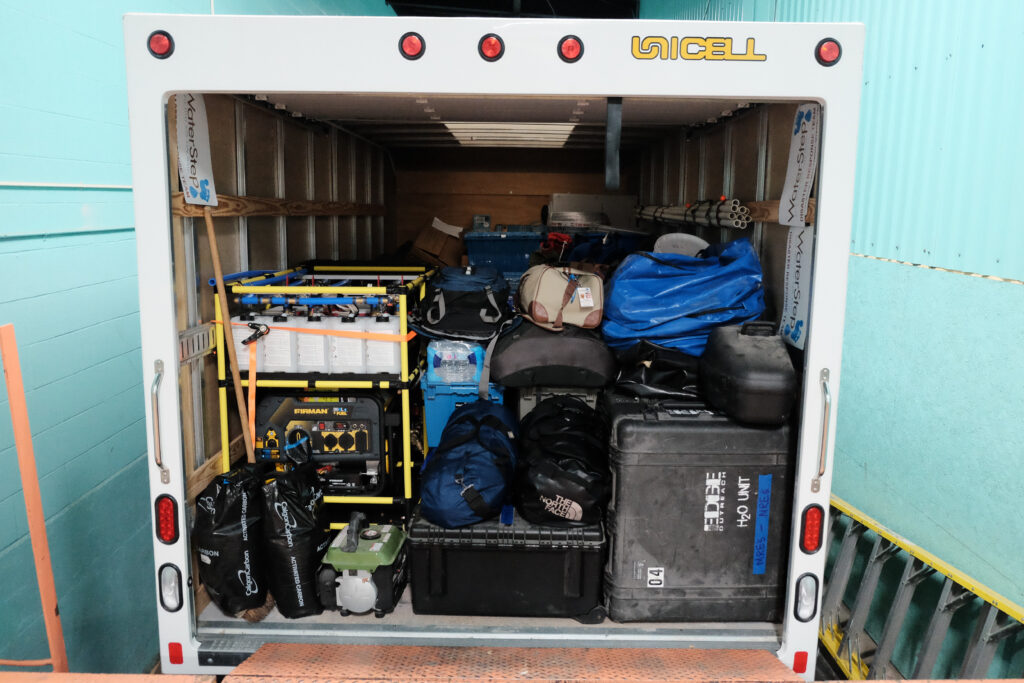 WaterStep packed all of the disaster equipment to be distributed to emergency response personnel on-site
The next day, the team arrived in Sneads Ferry, North Carolina, and set up a WaterStep Disaster Relief Kit to give residents immediate access to clean drinking and bathing water, leaving the systems with local community organizations for future use.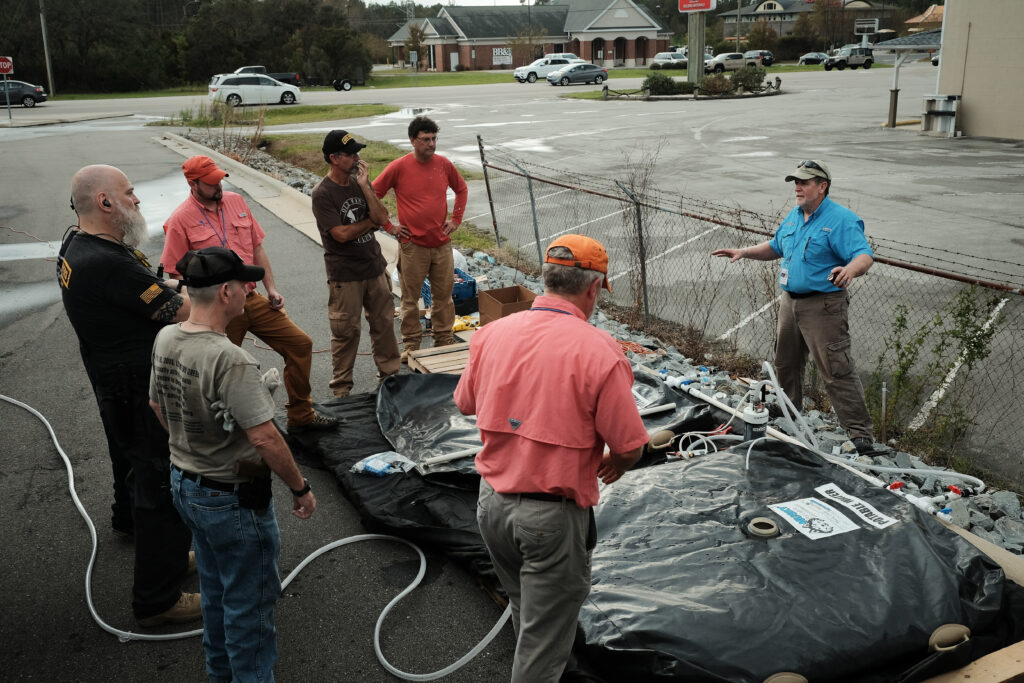 Kurtis Daniels trains a community organization in the use of a Disaster Relief Kit.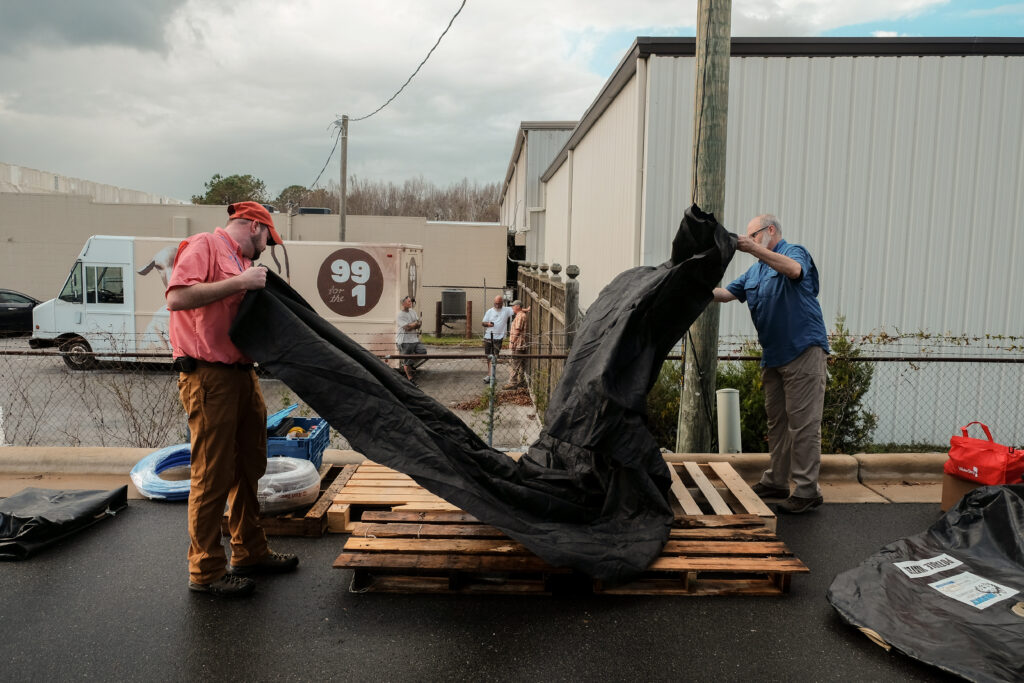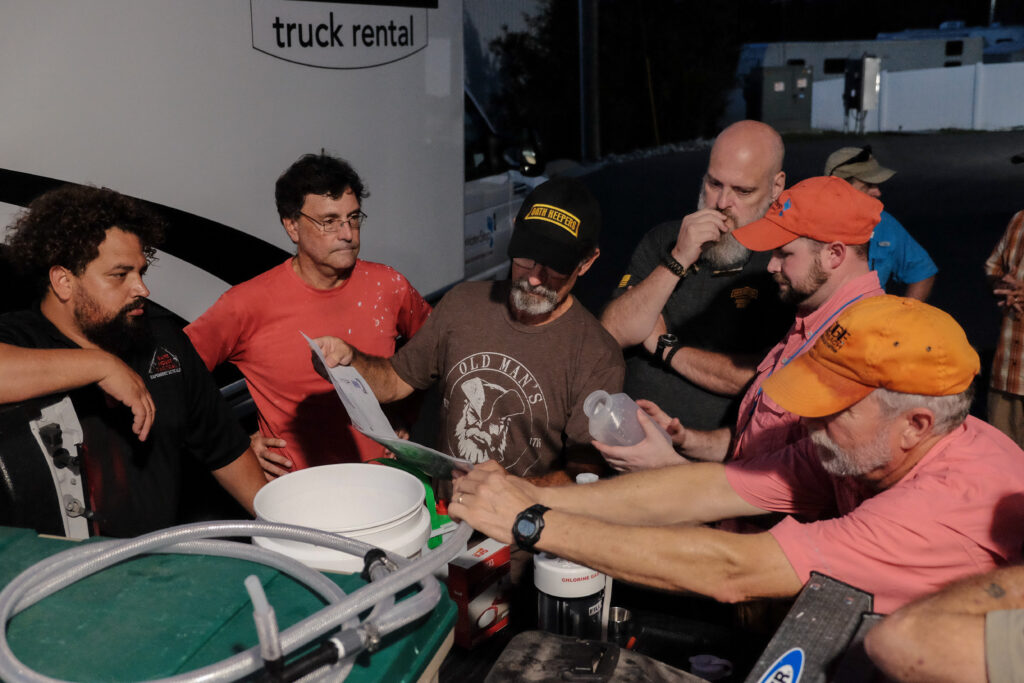 After a night of rest, the team then ventured out into rural areas of North Carolina to find towns in need of help. While the team stopped to eat breakfast at a local McDonald's, a six-year-old girl named Victoria sparked up a conversation with team member Lynn by saying, "Hi."
Rebecca, Victoria's mother, joined the conversation the six-year-old started and said she was there to get her daughter some pancakes after finally being able to get out of their flooded town.
The team said they were there to help with the aftermath of Hurricane Florence and asked if they could be of any assistance.
Rebecca mentioned that a lot of people in her community were flooded out of their homes and needed help. So, she made a phone call.
Soon, the team was in contact with Atkinson Mayor Ken Smith, and he welcomed WaterStep's help and invited the team down.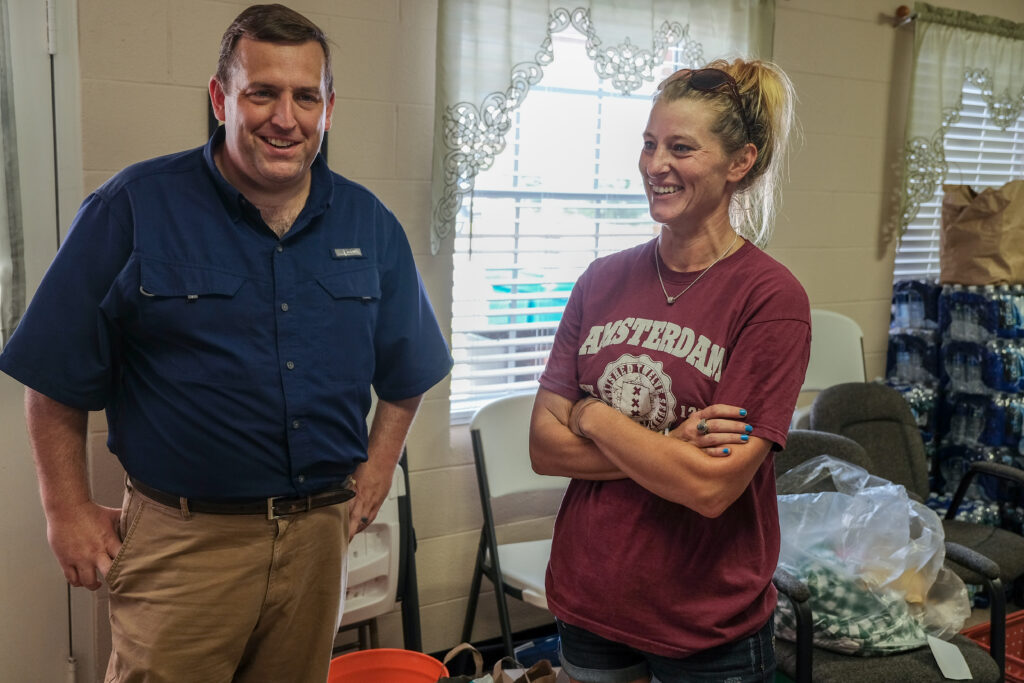 There, they spent the day, making bleach, training people how to use WaterStep technology, and setting up a Disaster Relief Kit.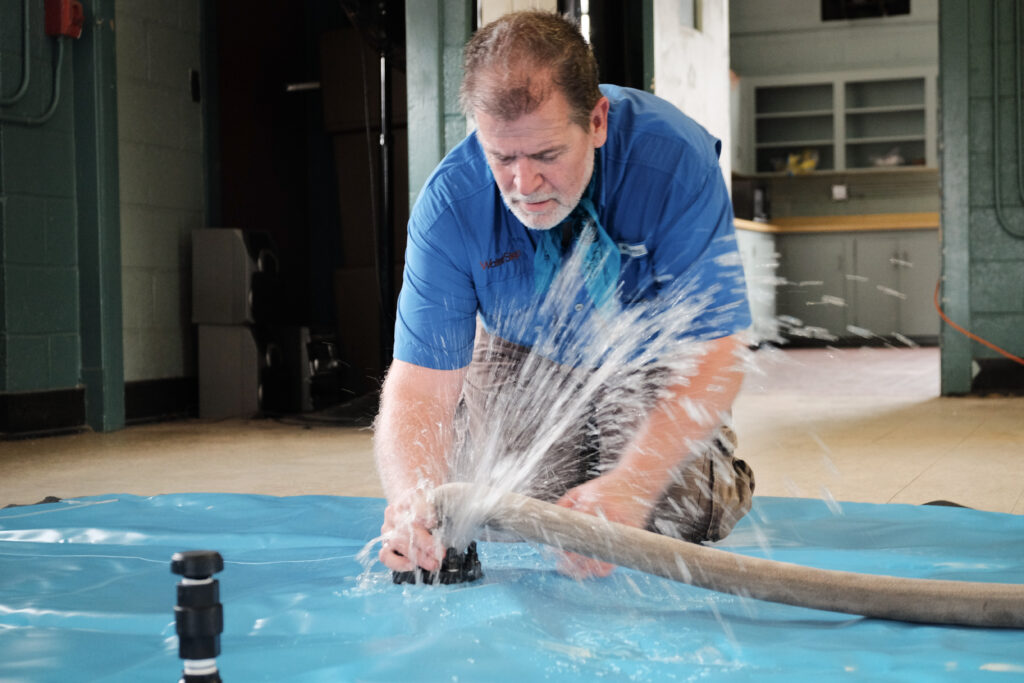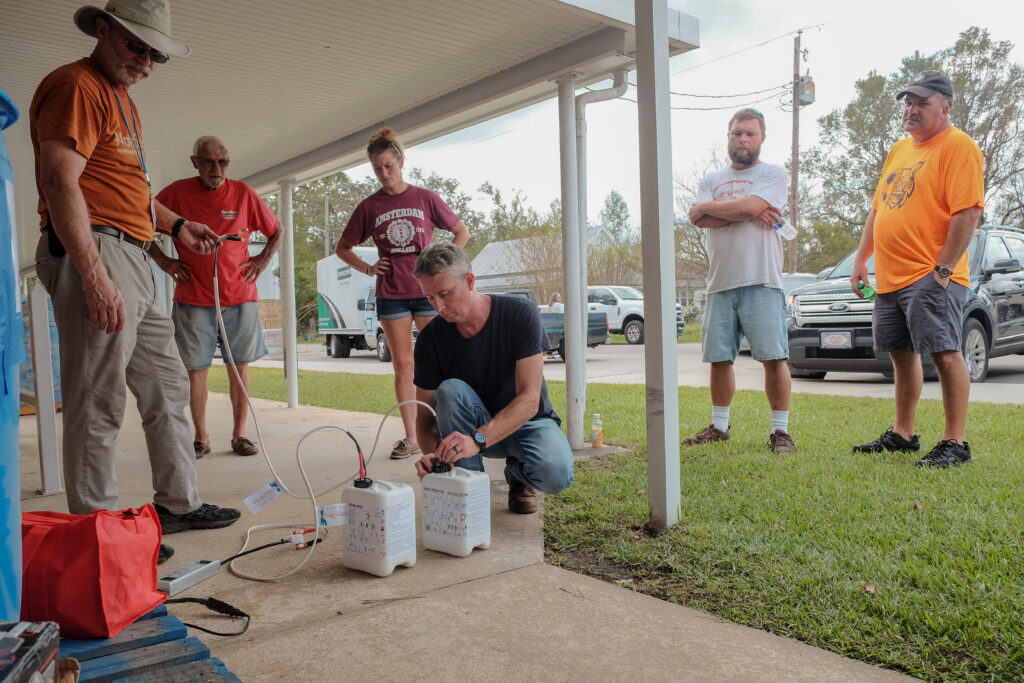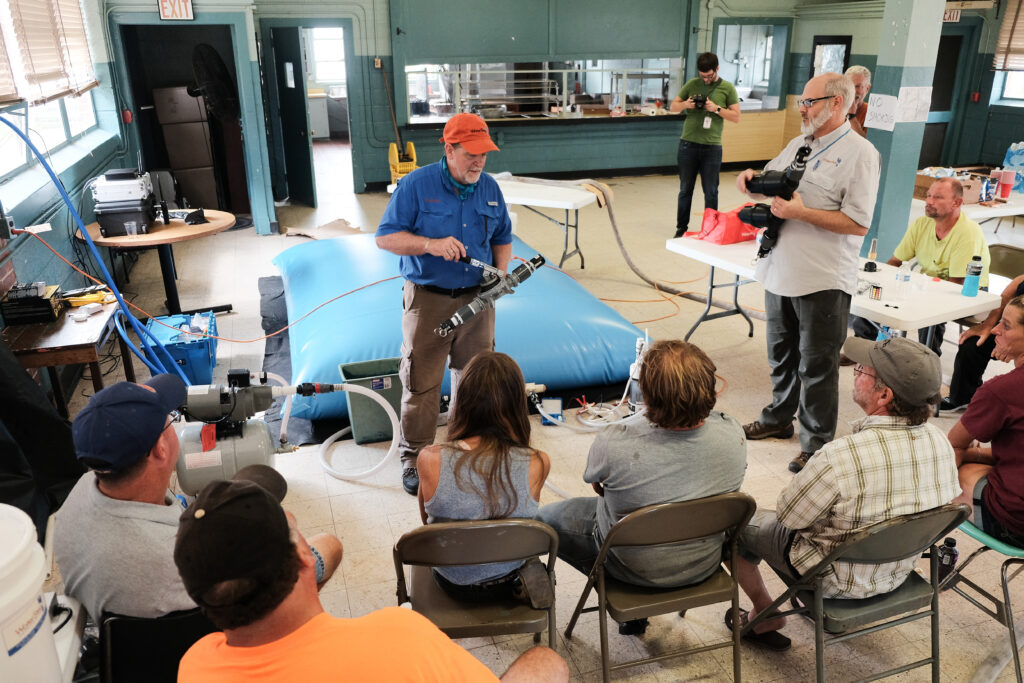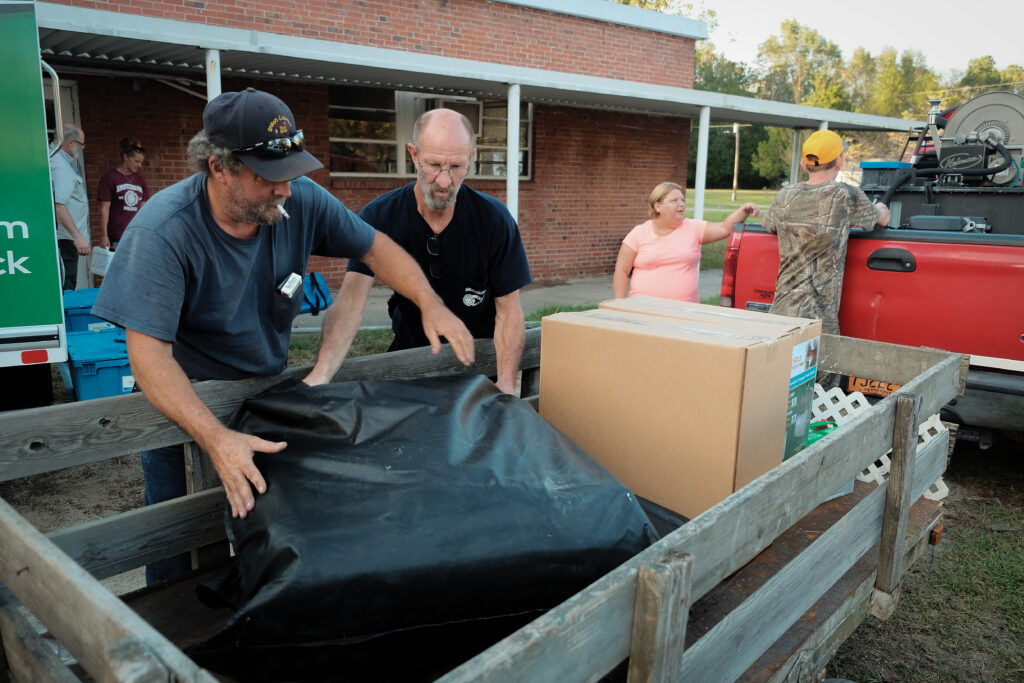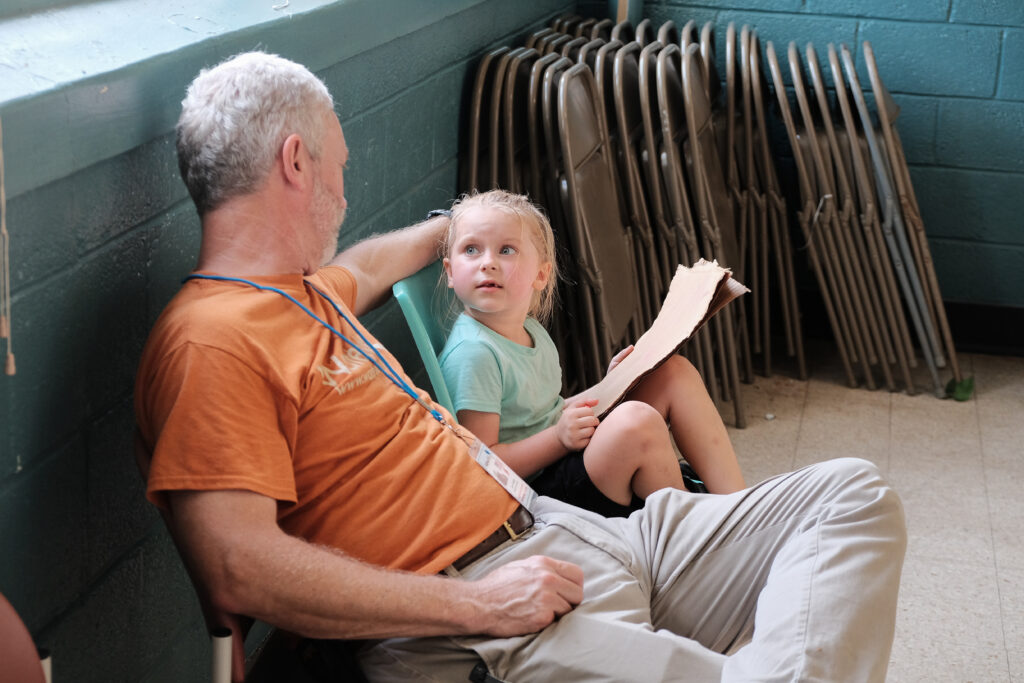 After a long day, the team said their farewells to Rebecca, the town of Atkinson and the person who was the reason for it all, Victoria.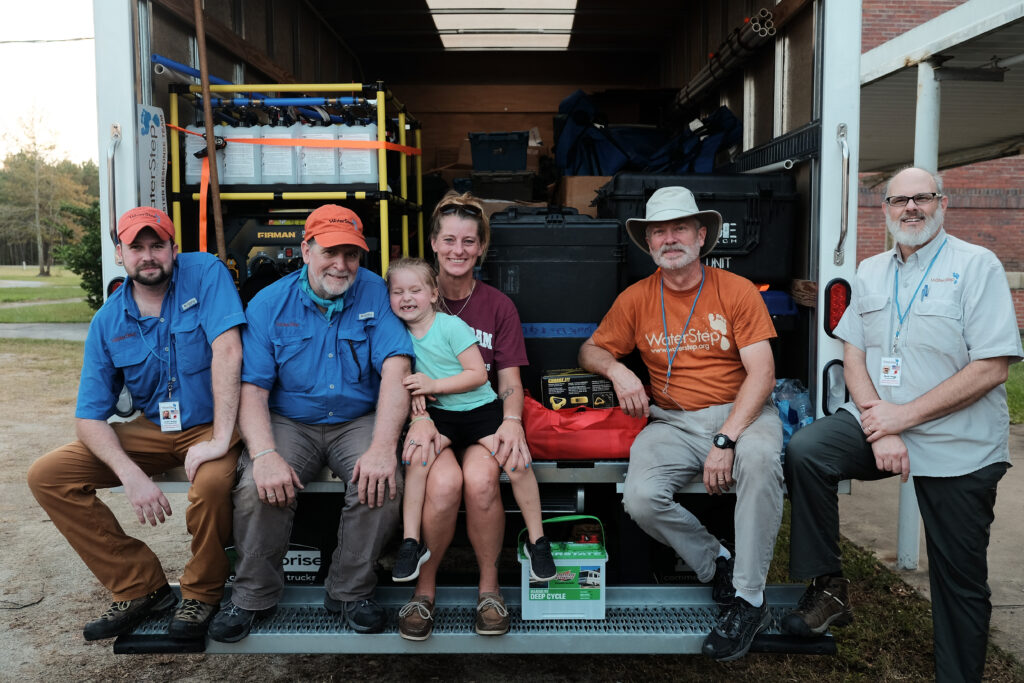 They left behind a Disaster Relief Kit with a 500-gallon tank full of safe drinking water at the town hall, and distirubted three more Disaster Relief Kits, and a 1200 gallon bladder tank with the City of Atkinson and the Fire Department of the neaby town of Kelly. These systems will allow immediate access to safe water and be available for future disasters.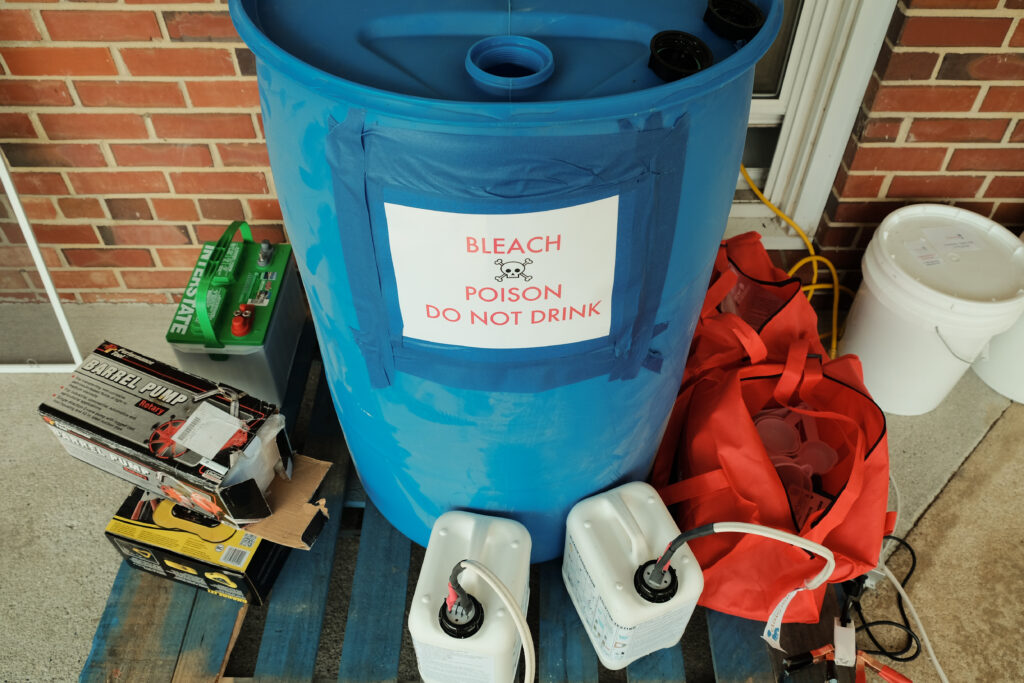 It only took one small interaction initiated by a six-year-old to impact this entire community.
The next day, the WaterStep team headed to Fair Bluff, where most of the main street was still underwater.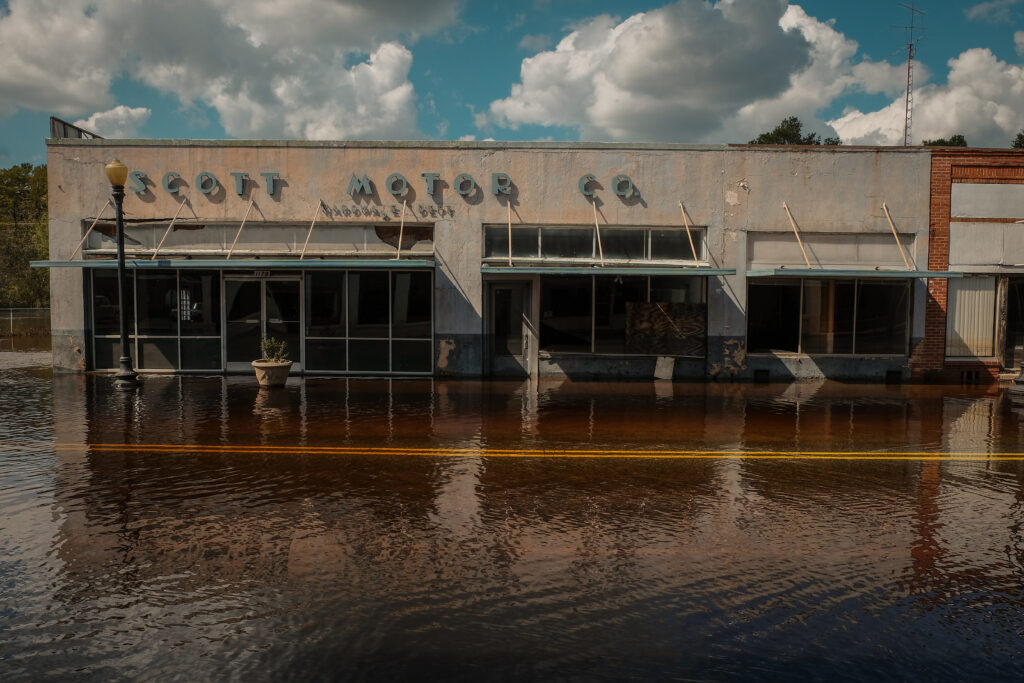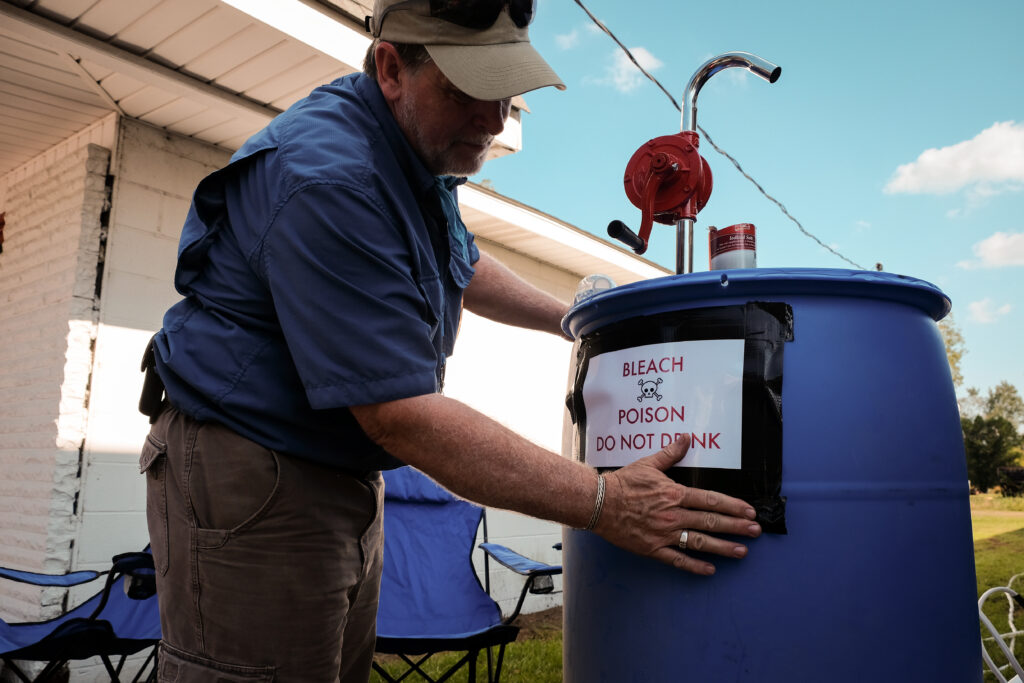 A Bleach Maker and water purification system were installed, and training sessions were conducted the following day.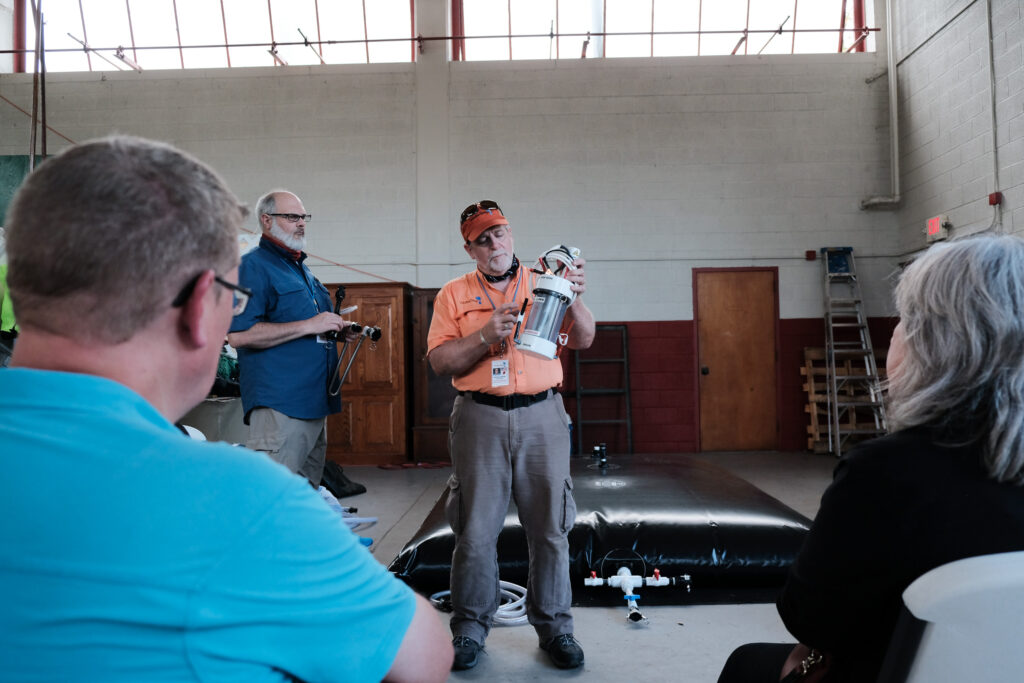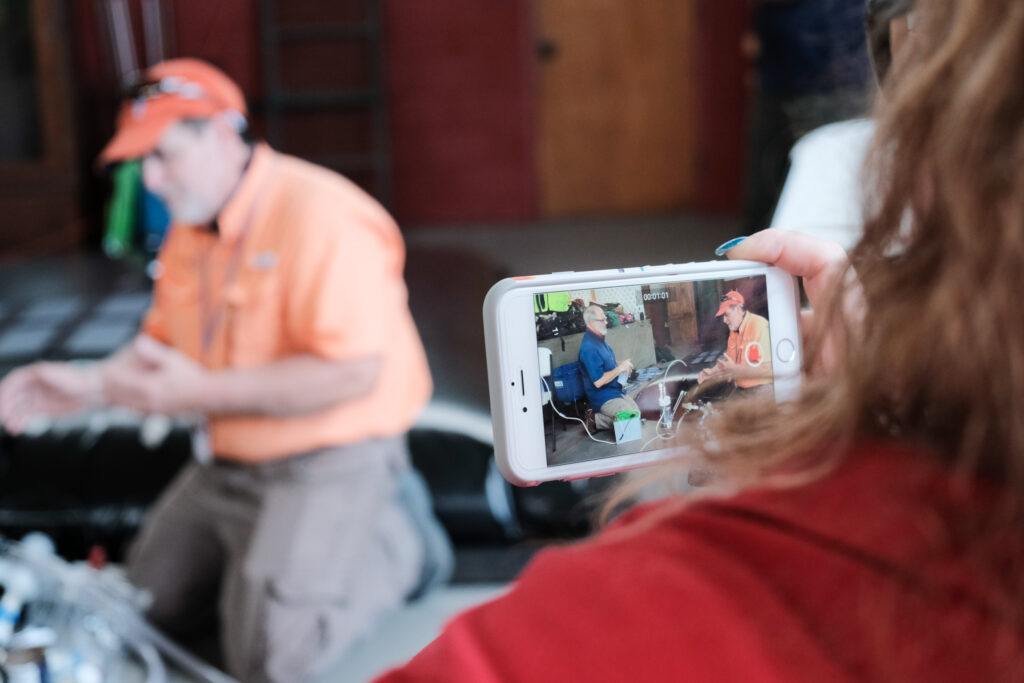 WaterSteps Disaster Response Team left behind 10 Disaster Relief Kits, 24 BleachMakers, pumps, bladder tanks, M100's, and the hope that with this equipment and training, the towns of Sneads Ferry, Atckinson, Fair Bluff, and Kelly North Carolina will be better able to provide safe water to their people if disaster strikes again.
After a week of remarkable and humbling events, the team returned home to Louisville and reminisced on the beautiful display of humanity they were able to experience.
It's touching stories like this that serve as a great reminder of the compassion and collaboration that manifests after a disaster. A simple hello can change everything.