Written by: Pam Platt, WaterStep Communications Specialist
Abdul Karim Kamara came to the United States from his native Sierra Leone to talk about bicycles and water – bikes for the transportation and freedom they offer, safe water as the key to all life.
Both have been key in Karim's own blooming life, and he is intent on spreading the word, building support and sharing the opportunities and benefits of his empowering experiences.
"If I can make it in life," he said in the Louisville headquarters of WaterStep, "we can make it happen for other people."
And so he has and so he does.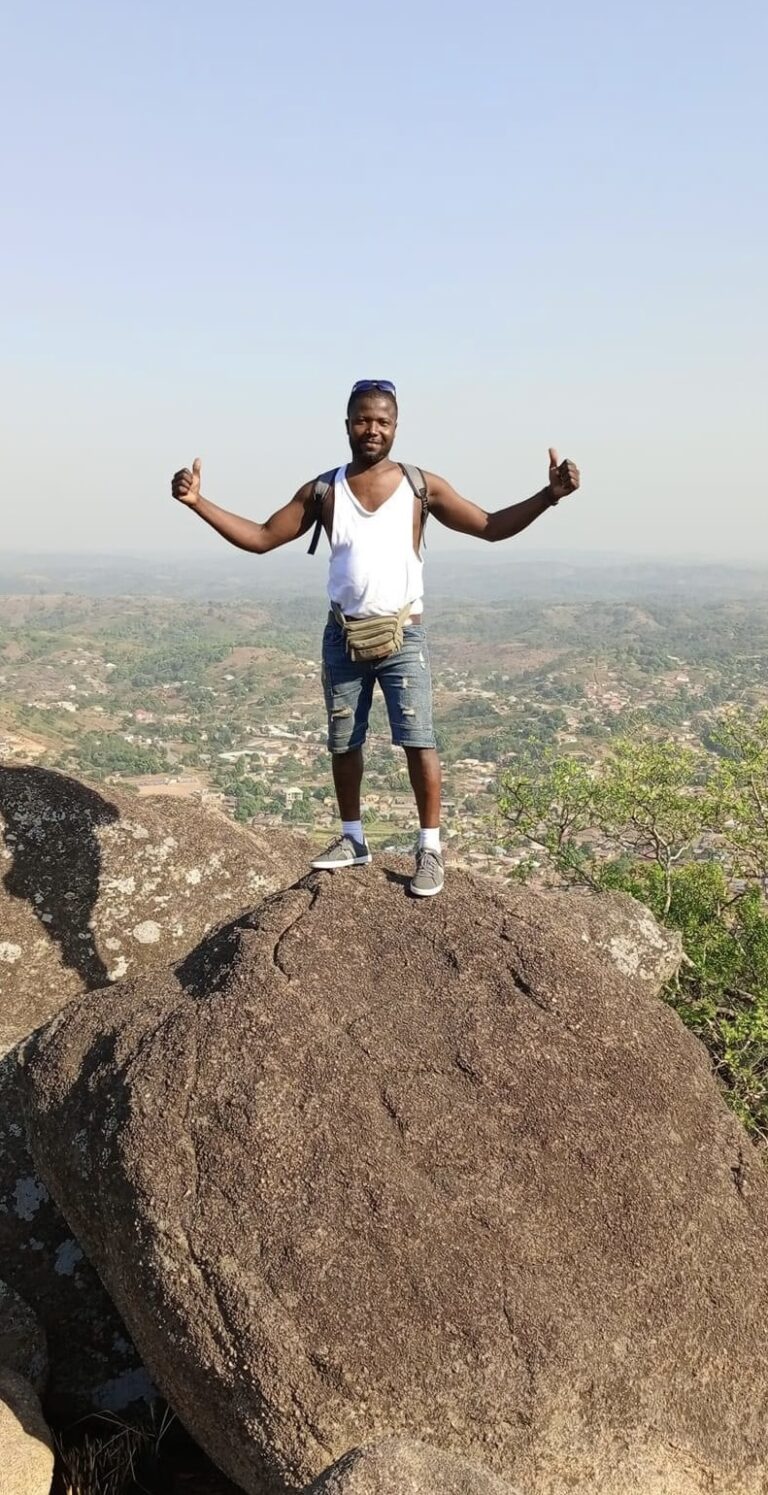 Memories and lessons of both bikes and water are intertwined in Karim's telling of living out a future he never imagined as a child. Like so many others in underdeveloped countries, he knew and felt the lack of what most Americans consider basic necessities: ready transportation and safe water. Lack of infrastructure in his country saw to that.
From the age of 5, Karim began each day by walking several miles to fetch water and bring it home, a trip that took several hours, and he has never forgotten the "painful and hard" ritual that lasted about a decade.
Bicycles entered his life when he was a teenager and was able to begin an apprenticeship for bike repairs, which eventually allowed him to fix friends' bikes and start charging for his time and services.
And that was just the beginning.
Karim now owns the largest cycling store in West Africa, as well as 11 other cycling stores. He also organizes the Tour de Lunsar. It started in 2013 with 10 riders but it didn't stay small. The Tour is Sierra Leone's and Western Africa's biggest bike race, this year attracting more than 140 riders.
In itself, that's a story of tremendous personal success, but Karim also wants to share the "tools" he has earned and learned over the years with people who can use the same tools.
Working with the Village Bike Project, Karim wants to bring the benefits of bicycling – transportation, access to jobs, income and education; learning a trade; better health, and more – to as many people as possible.
According to its website, as of late 2022 already the VBP has taught 4,000 girls and women to ride; trained 22,000 people in bike repair; and sent 134,000 bikes to Ghana and Sierra Leone. On this latest consciousness-raising trip, Karim hoped to collect another 500 bikes or more to ship home for even more potential benefits.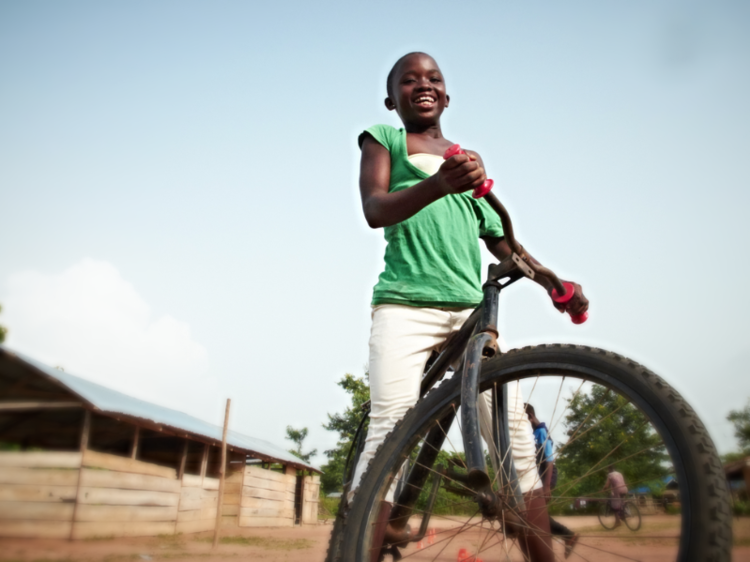 His own life and his mission to expand bicycling also informed his other passion, to bring safe water to as many people in Sierra Leone as he can. His goal is to make the whole country's water safe to drink in 10 years.
Here's how that goal materialized:
He was in a community to distribute bicycles and learned a waterborne illness there had sickened residents. Seven children died. The people in the community had no access to safe water and had to visit a nearby community to draw water from a swamp. He started searching for sustainable solutions for this village, and others, and learned about WaterStep in 2019.
"They shipped equipment to me and provided education and training, and I started supporting this community, Mataska, which has a population of 3,000. I was also able to supply tanks and bleach for two schools that each have 1,000 students," Karim said.
In collaboration with the non-profit Reseed program, Karim, as a WaterStep field consultant, also works with six communities of 30 farmers. The farmers support themselves and their families and sell additional food in local markets. The income supports their children's education, and micro-grants for women to start their own businesses.
Karim's partnership with WaterStep and Reseed supports 12 schools with food and safe water, via bike-shop-income and donor dollars.
"You need clean water to bath[e]. You need clean water to drink. You need clean water to do everything, so everyone has a right to it," Karim told WDRB at his stop at WaterStep.
 "Living in a country where you see people struggling to get that kind of opportunity, I think there is a big gap to fill, that's why I'm working hard and working with WaterStep to fill in that gap."
You can help, too, with Karim's ride to bring bikes and safe water to Sierra Leone! Click the button below to donate today.