Much of our work at WaterStep occurs internationally in 67 countries around the world. We work to improve water and sanitation in communities that desperately need it and, by doing so, we improve the overall health of those communities. In 2022 alone, we have impacted more than two million lives!
In addition to our water and sanitation work, WaterStep has also provided aid in 27 disasters since 2009. We have responded with life-saving equipment in the aftermath of hurricanes, earthquakes, tornadoes, flooding and, most recently, the Russo-Ukrainian War. Instead of the typical response of heavy pallets of bottled water, WaterStep comes in with simple tools that are mobile, easy to use and sustainable to provide safe water and disinfectant to communities impacted by disaster. Pictured below is our WOW (Water on Wheels) Cart in action in Lake Charles, LA after a hurricane.
In recent months, WaterStep had the opportunity to respond to a disaster right here at home after a deadly tornado in December that devastated communities in Western Kentucky. We were in Mayfield, one of the hardest hit towns, within days with our WOW Carts providing water and disinfectant. You can read more about our response here. This was the first time we were able to demonstrate the WOW Cart for officials in the state of Kentucky. WaterStep Founder and CEO, Mark Hogg, commented, "In the US, each state makes decisions regarding its own water regulations. Until now, KY water officials have not seen WaterStep in action; an important step we've needed."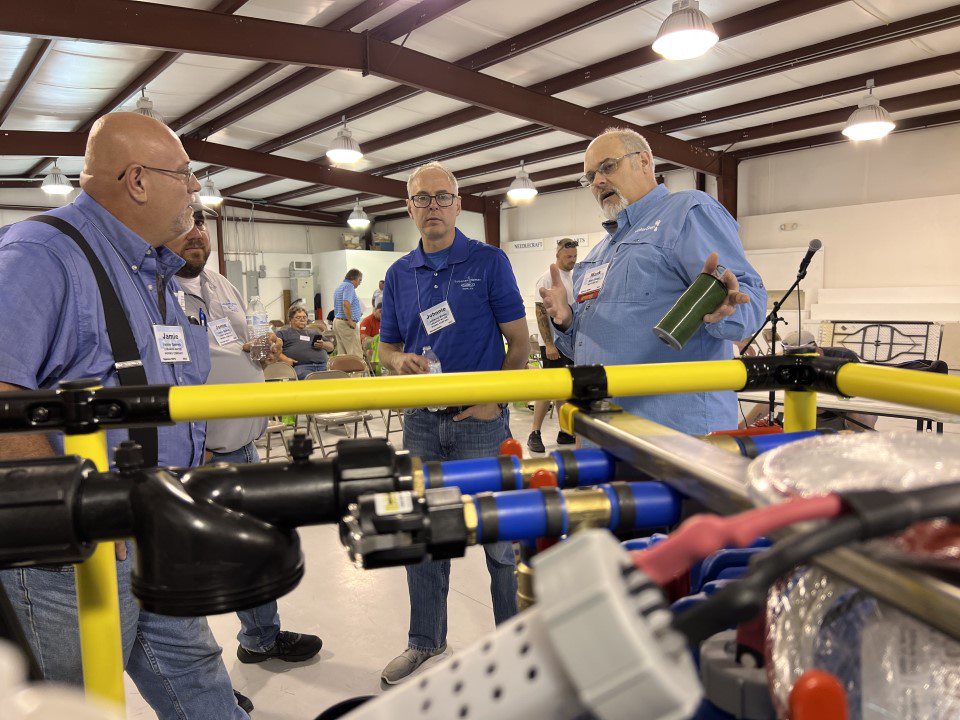 Officials could clearly see how the WOW Cart fills the niche between bottled water and expensive, energy hogging reverse osmosis trailers. Our reputation from the storm response resulted in immediate presentations to various EPA offices, the KY National Guard, disaster teams and other state water departments (Mark Hogg is pictured above presenting the WOW Cart at the Glendale Water Conference). WaterStep built carts for the Alaskan Coast Guard, KY Public Health Department and the US Army Corps of Engineers.
We are also working with the KY Rural Water Association to permanently position 8 carts in Western KY. We will train responders on the WOW Cart so they are prepared the next time a disaster strikes. As Mark Hogg says, "It's a game changer. Together we are inspiring new thinking. Faster access to safe water and disinfectant means faster healthcare."
WaterStep Nation: changing lives at home and around the world!