Molly, a 10-year-old who lives near Bowling Green, KY, wanted to make an impact in her community. Lucky for us, she chose WaterStep to benefit from her efforts. Molly is hosting a shoe drive in her community for the next couple of weeks and has already collected many pairs of shoes. Molly's mom, Ashley, said, "This is a great leadership role for her to do because she can organize the shoe drive on her own and social media gives her the platform to get help from the community!". We are inspired by Molly and can't thank her enough for collecting shoes for WaterStep!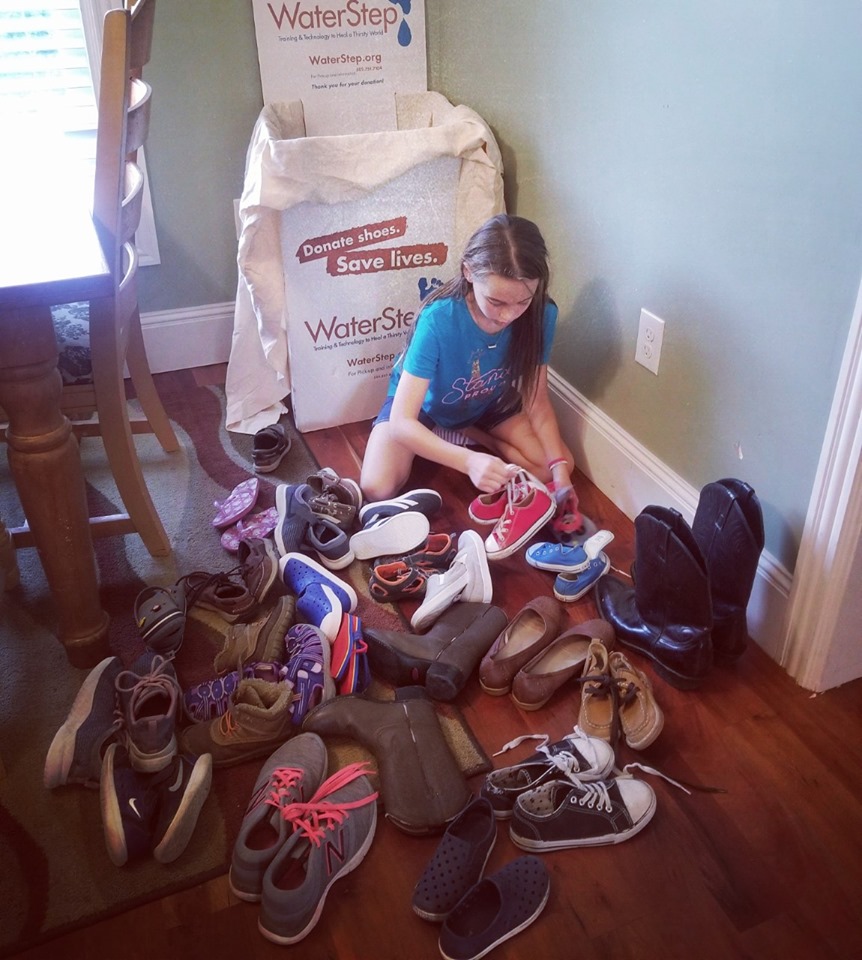 WaterStep is often recognized as "that organization that collects shoes all around the city". It's true that we have shoe collection boxes in stores, churches, schools, offices, gyms, etc. throughout the region and in neighboring states. What people often don't realize, is how our shoe donation program benefits our greater mission of providing developing countries around the world with access to safe water. By donating shoes to WaterStep you are:
Keeping the shoes out of our landfill.
Providing a micro-business opportunity for people in developing countries to support their families.
Protecting the feet of a young child who has to walk miles to collect water for their family.
Helping WaterStep fund our water, sanitation and well repair projects around the world.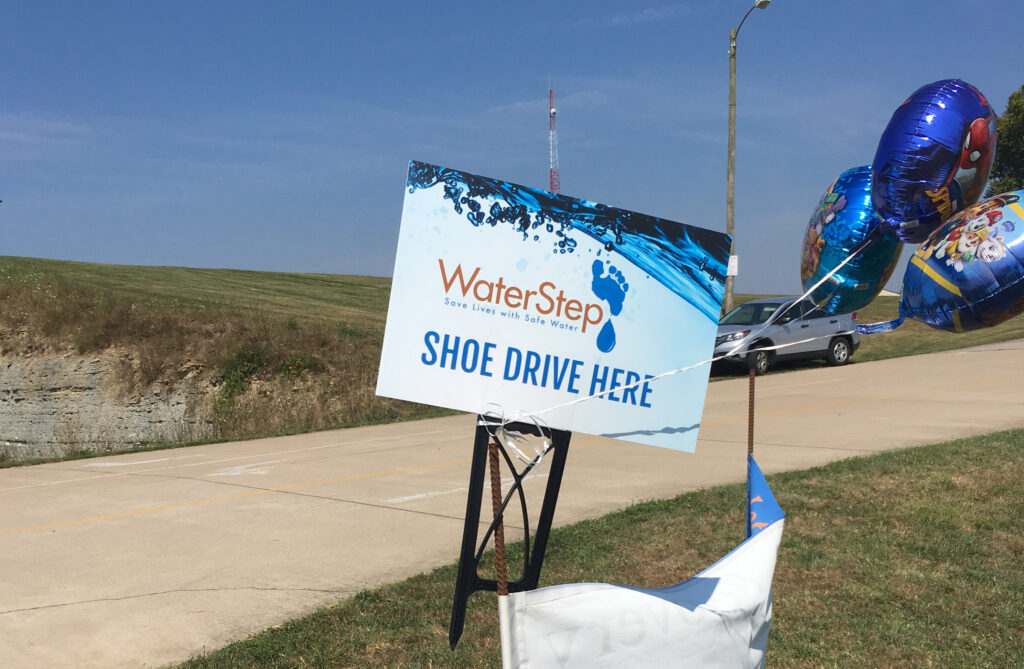 How to get involved with WaterStep's shoe donation program:
Donate new or gently used shoes. We prefer athletic shoes, but we will take any type of shoe in good condition. Click here to find a drop off site near you. 
Start a shoe drive at your business, school, church, etc. We provide the boxes and will even send people to pick up the shoes when the drive is complete. Call 502.751.7104 to set one up today!
Become a permanent collection site. We can drop off a shoe collection site to be housed at your business permanently and add your location to our drop-off site list. Our volunteers pick shoes up from our drop-off sites every two weeks. Call 502.751.7104 to have a box dropped off at your business.
Not able to help with shoes, but still want to save lives with safe water? Consider making a financial contribution here. 
We love Molly's entrepreneurial spirit and we hope she will inspire others to get involved with WaterStep and impact lives! Thank you Molly for being a part of WaterStep Nation!