These unprecedented times have inspired amazing creativity among WaterStep Nation. Our Louisville headquarters is temporarily closed, but our staff are hunkered down in their homes so our life-saving work continues! Our team (pictured above) is utilizing video conferencing to continue meeting and collaborating on how best to help the communities we serve.
Our field consultants are also getting creative. In Kenya, we have a team traveling by motorcycle (pictured above) encouraging their neighbors to wash their hands and use disinfection to stop the spread of COVID-19. They are broadcasting this message using large speakers attached to the motorcycle.
In Costa Rica, Ana Lorena is speaking to groups about health and hygiene while teaching others to make disinfectant using WaterStep's patented BleachMaker. She is pictured above, making bleach with two others and practicing great social distancing.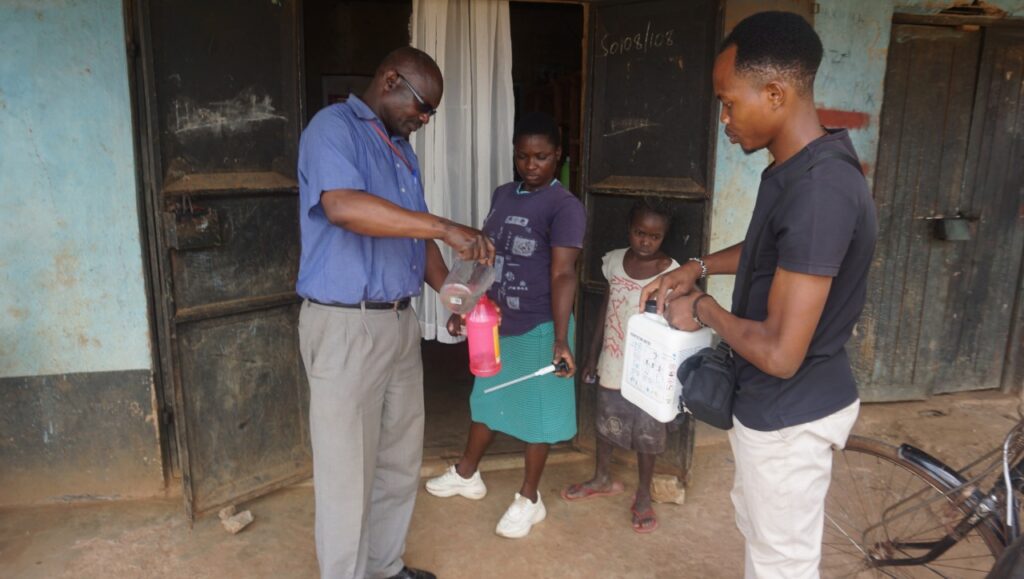 Raphael Wanjala (pictured above), a WaterStep Ambassador in Kenya, is busy making bleach and delivering it around the community. He said, "Bleach making and distribution to shops, hotels, managers, bars and homesteads is going well in several counties. Thanks to WaterStep training and equipment we are fighting the COVID-19 pandemic." 
WaterStep Nation has stepped up during this pandemic to support each other, stop the spread of the disease and continue saving lives with safe water. We are honored and blessed to work with each and every one of you. Stay safe and healthy.
Our BleachMakers are in high demand right now. If you would like to help fund BleachMakers and other life-saving equipment to aid in stopping the spread of COVID-19, click
here 
to donate.