WaterStep has been busy equipping our neighbors with the protection they need from the COVID-19 pandemic. We have provided homeless shelters and other social service organizations throughout the state of Kentucky and Southern Indiana with our patented BleachMaker. This small piece of equipment generates bleach that exceeds the World Health Organization's standards using salt, water and electricity.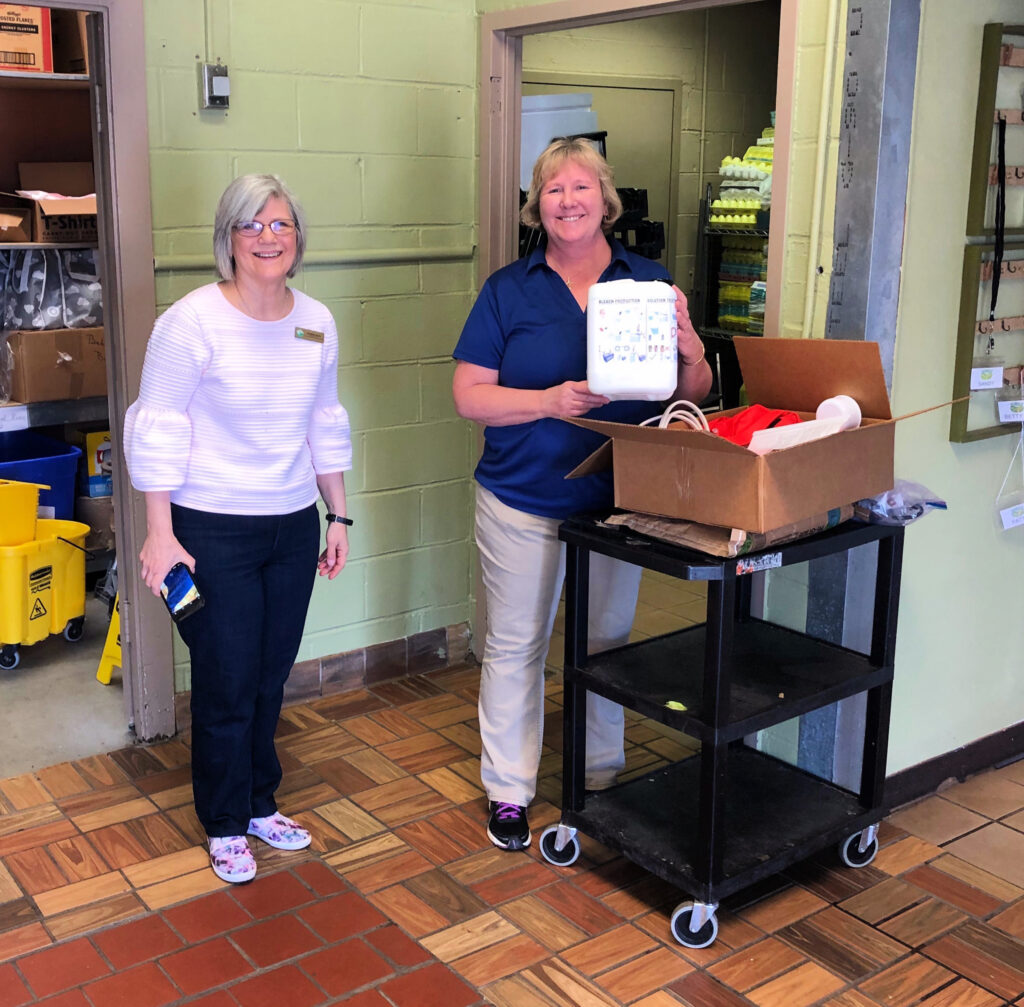 Many of the organizations we are serving are facing shut down due to lack of sanitizing supplies. Our BleachMaker gives them a sustainable solution in an easy-to-use format. We are thankful to be able to help right here at home during these unprecedented times. Wayside Christian Mission, The Salvation Army, St. Vincent de Paul (pictured above), The St. John Center for Homeless Men, Catalyst, Family Scholar House (pictured below), St. Joseph Children's Home, Boys and Girls Haven and Maryhurst are just a few of the local organizations that received BleachMakers.
St. Joseph Children's Home was very thankful to receive a WaterStep BleachMaker. "Thank you for your wonderful donation of a BleachMaker to St. Joe's. This machine will ensure that St. Joe's has an approved disinfectant throughout the COVID-19 Pandemic," said Brian Capps, Director of Plant Operations at St. Joe's. Members of the St. Joe's team are pictured below making their first batch of bleach.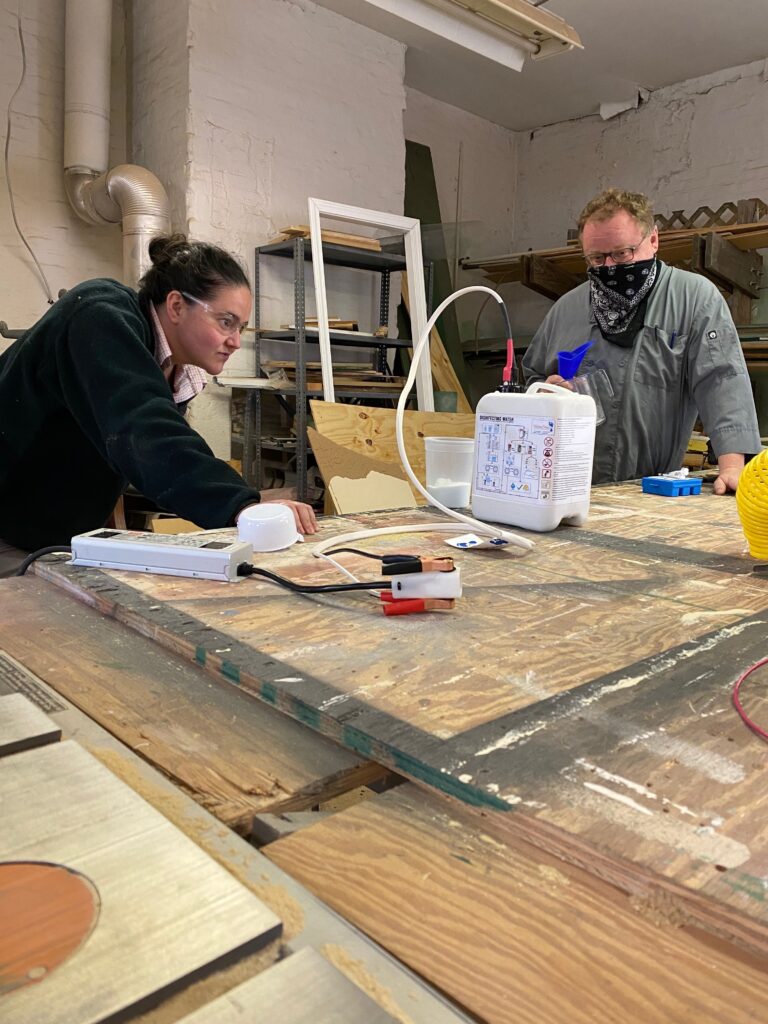 To date, WaterStep has provided more than 60 BleachMakers to organizations in need throughout Kentucky and southern Indiana. This has been made possible through our amazing donors who have given generous gifts so we may continue our life-saving work here at home, as well as internationally. Thank you to everyone who is a part of WaterStep Nation!