WaterStep is working quickly to get our WOW "Water on Wheels" Carts (patent pending) down to Louisiana to respond in the disastrous wake of Hurricane Ida. The storm struck the gulf coast as a Category 4 hurricane on August 29th causing massive power outages, flooding and extensive damage to homes and businesses.
The WOW Cart was developed in collaboration with the EPA Office of Research and Development, Homeland Security Research Program. The cart is a mini-water treatment plant on wheels and is capable of producing up to 10,000 gallons of safe water each day to be used for drinking, cooking and cleaning. WaterStep has two carts that are on their way to Louisiana and is beginning production on a third cart.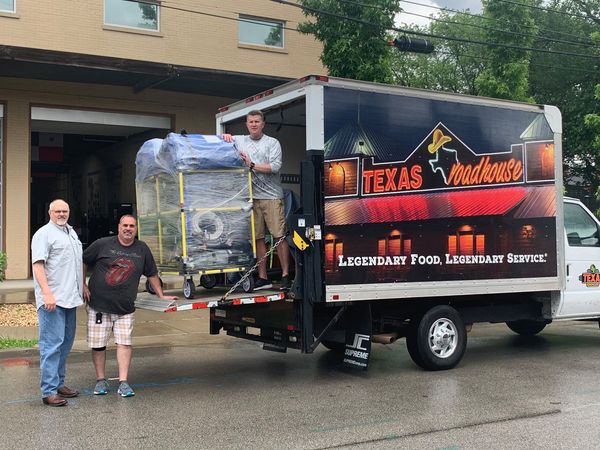 Texas Roadhouse purchased a WOW Cart last year so they could be prepared when disaster strikes. In the wake of Hurricane Ida, the company is sending their cart to one of their restaurants in the New Orleans area to serve the community. The WOW Cart can supply safe water and disinfectant so the restaurant can continue operating in order to provide meals and water to first responders and anyone in need. Providing aid to those affected by hurricanes is something Texas Roadhouse has invested in for years. 
To learn more about WaterStep's WOW Cart, click here. 
Please help get this critical aid to the people of Louisiana by donating. Click the button below. Thank you, WaterStep Nation, for saving lives with safe water!