We are excited to announce that WaterStep is the winner of the 2020 Theodore Roosevelt Government Leadership Award for our patented Water On Wheels (WOW) Cart and partnership with the U.S. Environmental Protection Agency! The Teddy Award in this category recognizes significant, lasting achievements by the government's NGO and private sector partners in helping federal officials meet mission goals. Watch our acceptance video 
here
, created by Dustin Alton Strupp.
"The Teddy Roosevelt Government Leadership Award has stopped WaterStep in its tracks! Innovation is like struggling through the jungle with a machete. Then you need to pause and spend time and understand the path taken. This fuels the next push toward a destination clearly envisioned by all. Our fire is stoked. It's truly an honor to be considered a part of Teddy Roosevelt's legacy." – Mark Hogg, Founder & CEO of WaterStep
Thank you, Government Executive, for this incredible honor!
Disaster Response in Lake Charles, LA
The WOW Cart (pictured above) is a compact, fully functional, self-contained mini-water treatment plant that will fit in a pickup truck. WaterStep recently responded with the WOW Cart at a disaster command center in Lake Charles, Louisiana to support the relief efforts following Hurricane Laura. The WOW Cart was able to provide potable water for meal preparation of 16,000 meals a day, drinking water, showers and laundry for the recovery teams.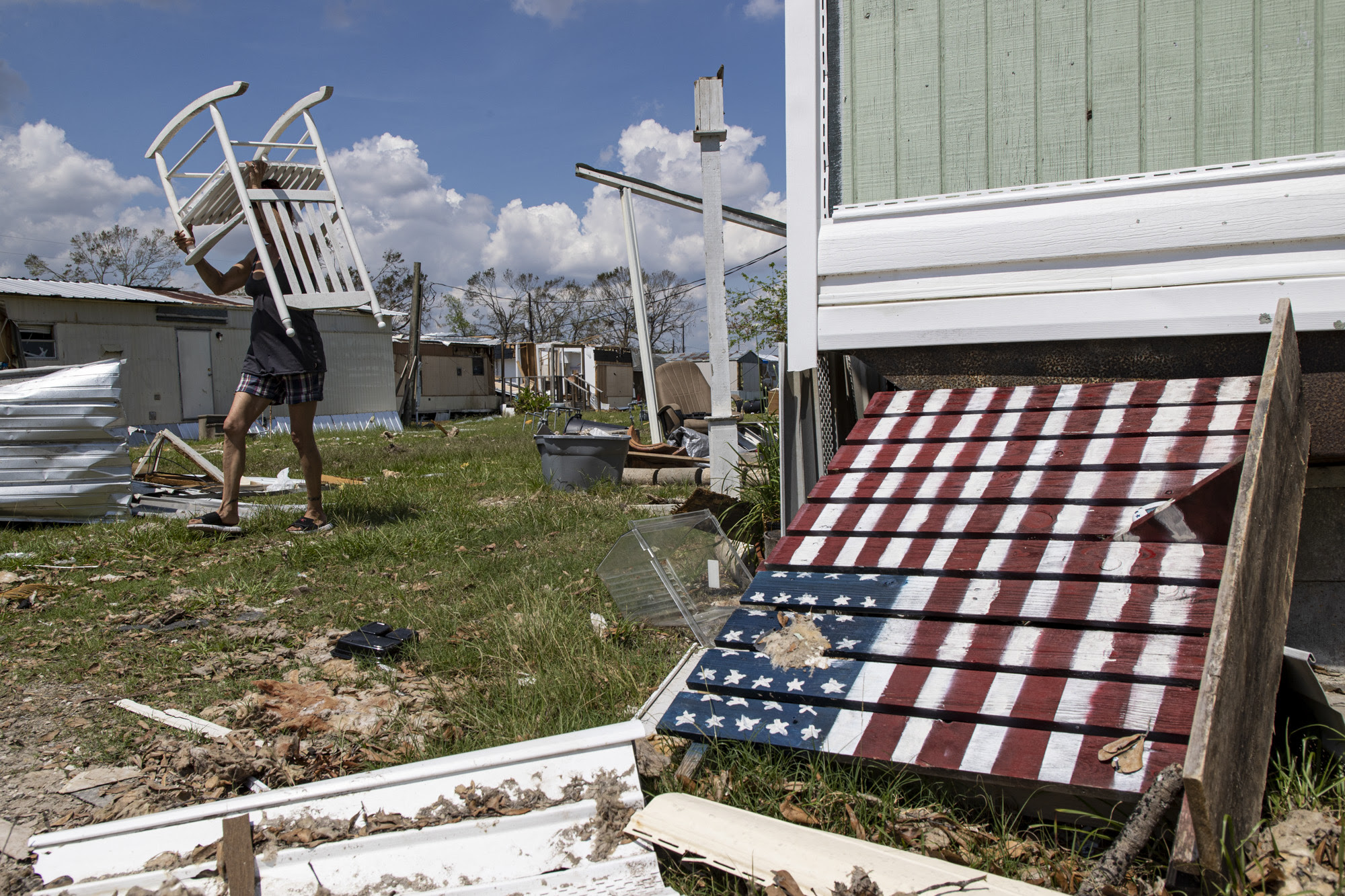 Our hearts go out to the people of Lake Charles as they deal with the devastation left behind by Hurricane Laura (pictured above). WaterStep was blessed to make things a little easier by providing safe water.