WaterStep recently launched a larger capacity BleachMaker that has the capability of producing 20 liters of bleach in six hours. This new piece of equipment is in high demand in several of the communities we serve. Medical clinics in particular are anxiously awaiting delivery of these new BleachMakers. 
WaterStep relies heavily on people who are traveling to countries we serve to transport equipment for us, making it more cost effective and ensuring it gets delivered into the hands of our field consultants. Recently, Bowin Tichenor (pictured above left with Humphrey Muchuma), a long-time friend of WaterStep, traveled to Kenya on a mission trip and delivered two suitcases of WaterStep equipment (including the new 20 liter BleachMakers!) to our Kenyan Ambassador, Humphrey who said, "Bowin thinks he is just delivering equipment, but to us, these are suitcases of gold."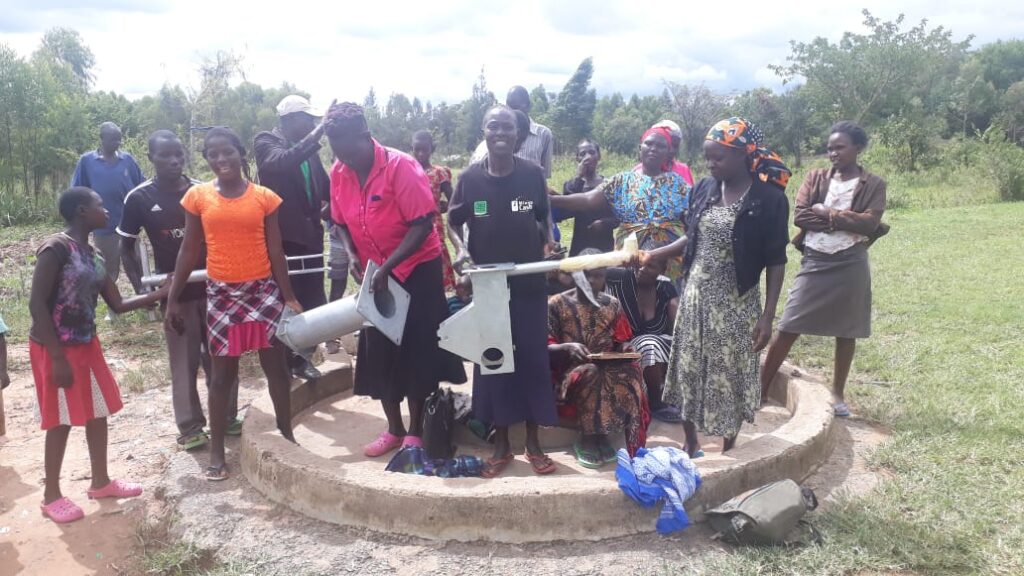 The equipment Humphrey received from Bowin went to his newest project in Siboti, Kenya, the most marginalized area in Bungoma County. The water source for this community was an old well that no longer had a functioning pump. "The lines were long because it took so much time to bring water up in buckets. We often had to wait until late into the night to collect water," said a community member. Humphrey installed a new hand pump on top of the existing well and now 6,000 people, including a school, have easy access to water. An M-100 ChlorineGenerator was also installed to make the water safe to drink. The principal of the school said, "Thank you WaterStep for supplying good, drinkable water."
Humphrey delivered the new 20 liter BleachMakers to the medical clinic in Bungoma County where they will be used to effectively sanitize surfaces and linens. They also received an M-100 ChlorineGenerator and water tank that will serve 500 people. 
Humphrey is affectionately known as the "Handwashing King" by WaterStep staff. In addition to installing this life-saving equipment, he taught multiple health and hygiene clinics while he was in the area, emphasizing the importance of handwashing. Thank you, Humphrey, for saving lives with safe water in Kenya!
To view a four minute video showcasing Humphrey's project in Siboti, click here.