This is a continuation of an article posted by Louisville Water Company's newsletter, NewsLeaks, on August 22, 2022:
Only Positive Pics
Meyer has a connection to WaterStep. His son, Ben, has worked at the organization's Louisville headquarters through a Bluegrass Center for Autism program. Meyer also has several connections to Eastern Kentucky. His wife, Valerie, grew up in the area. His daughter, Isabelle, attends Eastern Kentucky University. His daughter's boyfriend, Alec Taylor, is from Hazard. A recent EKU graduate who's headed to medical school, Taylor worked alongside Meyer as a WaterStep volunteer. 
Meyer's affection for Eastern Kentucky and his determination to help it recover were evident on his Facebook page on day three of his trip. 
"No more pics of destruction. We've seen enough," he wrote. "Only positive pics."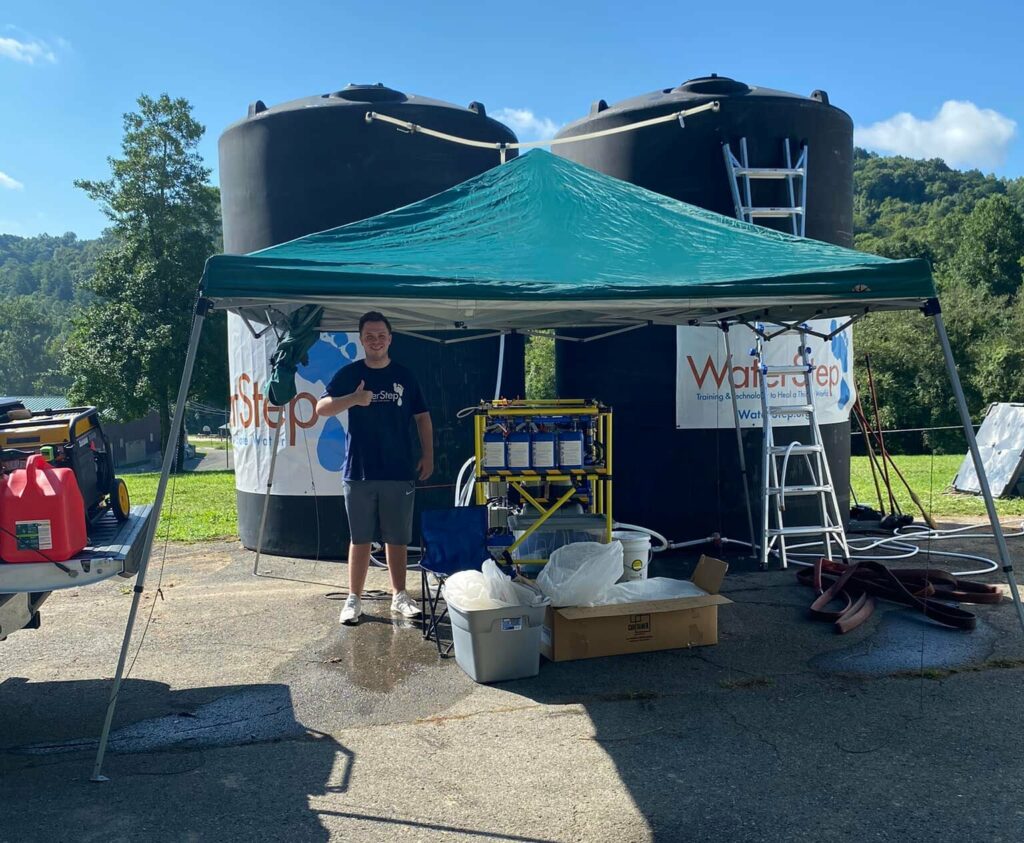 His Facebook feed is also full of praise for many other volunteers and first responders. He refers to several people he met as "a great guy" or "a wonderful guy." After noting that the motto of the Viper Fire Department in Perry County is We're People Serving People, he wrote, "What a great motto to live by." He also praised Eastern Kentucky residents for their "super positive attitude."
"The folks affected are overwhelmed by the support they are receiving and are really appreciative," he said. 
After returning to Louisville from the first trip, Meyer went back to Eastern Kentucky on August 13 and stayed another two days. He scouted locations for emergency water service at the Happy Church in Clayhole, which is in Breathitt County.
MacGyver wasn't just a genius engineer. He was personable. He valued friendship. He was always willing to help people in trouble. All of this could also describe Tim Meyer. He said he'll continue to help in Eastern Kentucky on weekends, maintaining emergency equipment as the region slowly recovers. 
"Things are looking up," he said, "but lots of work still needs to be done."
Read part one of this story here.
Read part two of this story here.