Like many, WaterStep's holiday gatherings have warmed the heart and rekindled memories and appreciation for family, friends and colleagues. You feel special being a part of such a group.
Our group has ambassadors and champions implementing sustainable water and sanitation programs in various communities. Alongside them, there are students hosting shoe drives, board members, volunteers, donors, people who pray, design and manufacture, too. Imagine all the unique fingerprints touching every aspect of WaterStep's work.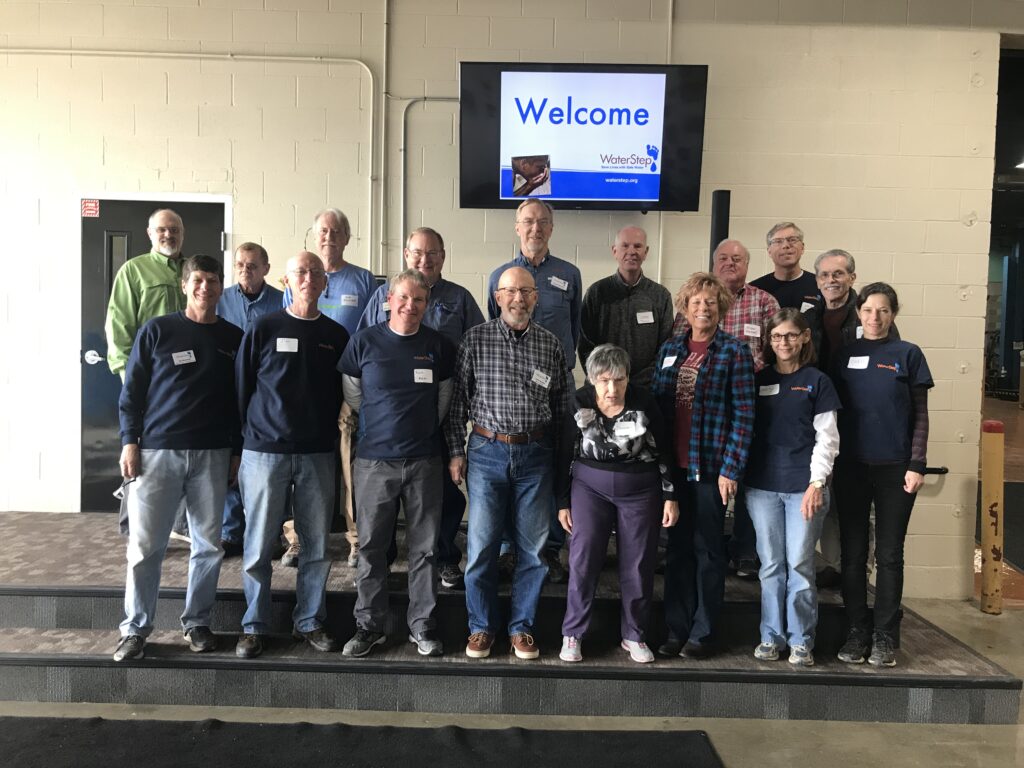 WaterStep is blessed to have a manufacturing team that is led by and made up of all volunteers. This dedicated group of people spend every Tuesday at our headquarters building the life-saving equipment we send around the world. They ensure that WaterStep's fingerprint is left on each piece. Dave Mekus talks about witnessing the impact we had on a village first hand, "Once the community started using our product, the lines for water got longer and the lines for the hospital got shorter." 
Dr. Joe Jacobi, Frank Diebold and Dave Mekus are the minds behind the WaterStep BleachMaker. The BleachMaker is a piece of equipment that generates a gallon of bleach in 75 minutes that exceeds the World Health Organization standards and is strong enough to kill the Ebola virus. This month we learned that our arduous process of obtaining a patent was completed and these three men are now the proud patent holders for the BleachMaker.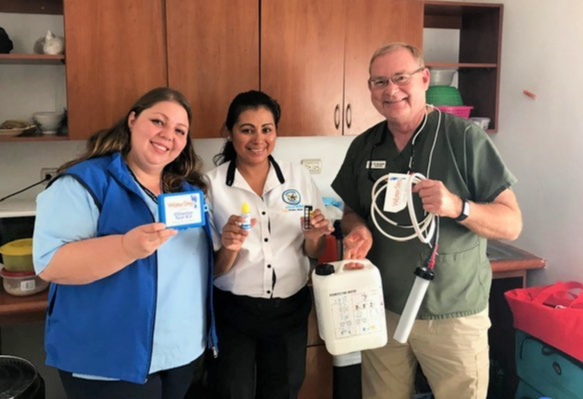 Diebold has been involved at WaterStep for seven years. He said, "The reports from the field fuel my energy and keep me coming back. I enjoy the challenge of making things better for the communities we serve." We are so thankful for all the WaterStep volunteers that give their time, talents and energy to build healthier communities in the 55 countries we serve.